Inefficient prescribing costs billions of health care dollars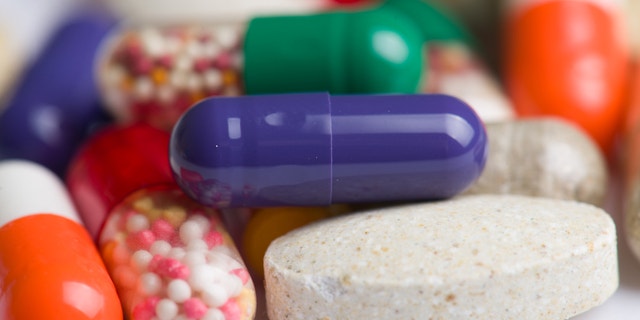 NEWYou can now listen to Fox News articles!
In the U.S. between 2010 and 2012, nearly $73 billion was spent on brand name medications instead of less expensive alternatives, according to a new study.
A large portion of that was spent by patients, the researchers found.
"Prescription drug prescribing during the time of this paper was not efficient and still isn't efficient," said lead author Dr. Michael Johansen, of Ohio State University in Columbus. "The number we're spending on prescription drugs is really large. At least from what this paper shows, patients are bearing a disproportionate amount of the inefficiencies in our prescribing."
One way to make prescribing more efficient is to order less expensive generic drugs to take the place of brand name medications. For example, instead of prescribing AstraZeneca's Crestor, a statin drug for lowering high cholesterol, doctors might prescribe rosuvastatin, which is the less expensive generic form of Crestor.
Another, less widely accepted approach is known as therapeutic substitution. With therapeutic substitution, the patient would still receive a statin drug, but maybe not the same one he was taking before. He might receive atorvastatin, for example, which is the generic form of Pfizer's Lipitor. Or he might receive simvastatin, the generic form of Merck's Zocor. The patient would receive the least expensive drug in the same class of medications.
To see how much could possibly be saved with therapeutic substitution, Johansen and his co-author Dr. Caroline Richardson of the University of Michigan in Ann Arbor analyzed 2010-2012 data on 107,132 medication users.
As reported in JAMA Internal Medicine, about 62 percent of participants reported using prescription drugs, and about a third were using a medication that was eligible for therapeutic substitution.
Of the $760 billion spent on prescription drugs during the study period, about $73 billion may have been unnecessarily spent on brand name drugs, the researchers found.
And nearly $25 billion of the $175 billion that patients paid out-of-pocket for their drugs during that time might have been saved by therapeutic substitutions.
The key to moving toward therapeutic substitution is to coordinate with doctors, said Johansen.
It might be the case, he said, that a patient needs to take a specific generic drug for a specific reason.
His concerns are echoed in an editorial by Dr. Joseph Ross, JAMA Internal Medicine associate editor and associate professor at Yale University in New Haven, Connecticut.
"To achieve the benefits of within-class substitution, we need wider adoption of systematic protocols, aligned with physician judgment, as to when such substitutions are beneficial and when not," he wrote.
Johansen thinks it will take a lot of different interventions at different levels to overcome reluctance to implement therapeutic substitution, but policy efforts will probably be helpful.
"Essentially the feeling you get with this is very similar to how people felt when generics were coming out," he said. But, he pointed out, "The acceptance of generic drugs has improved."