Indiana man with genetic disorder travels Europe in friend's backpack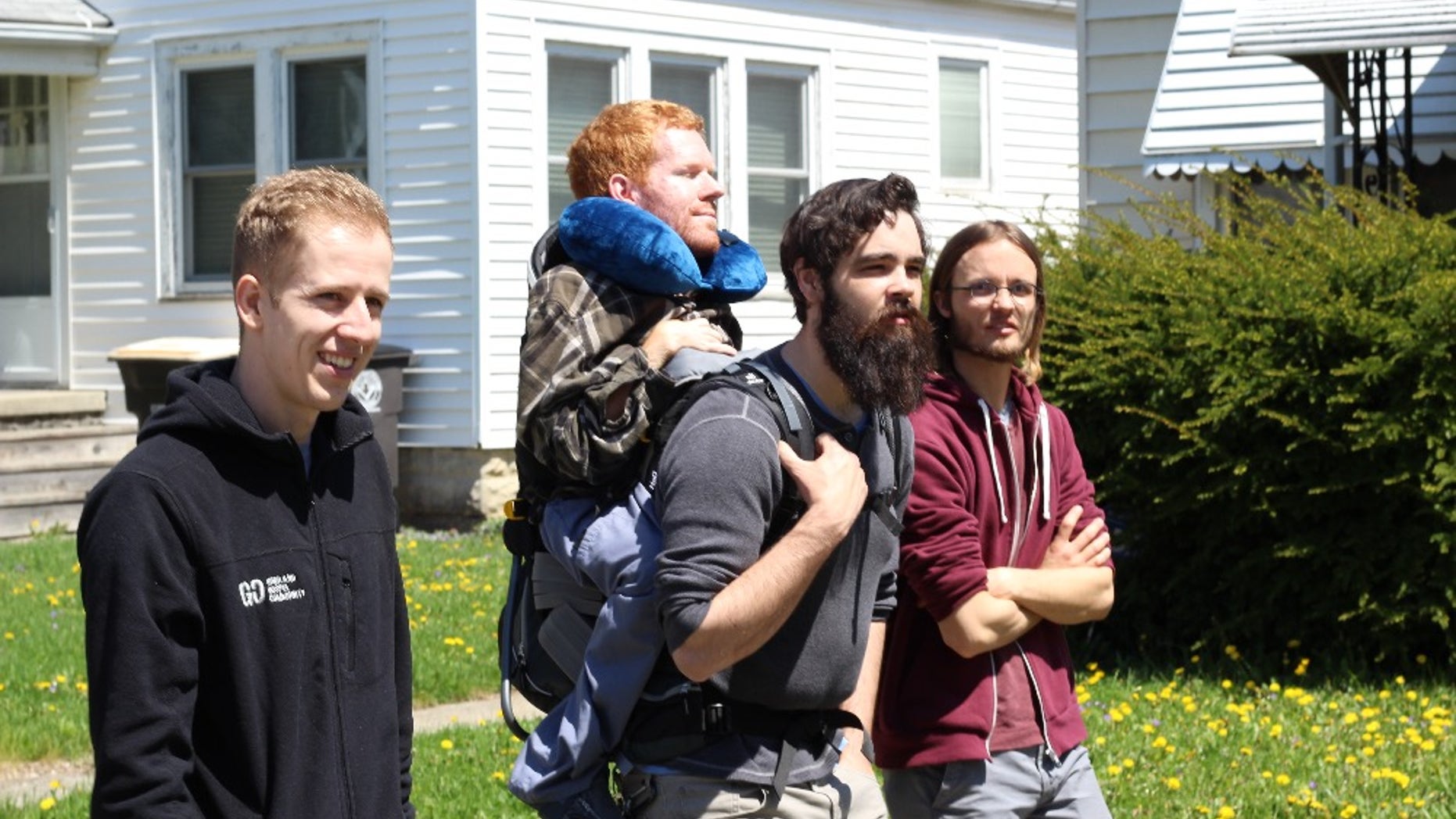 Kevan Chandler and three of his friends have been backpacking in Europe since June. What makes the group unique? Chandler has a genetic disorder and is being carried by his friends in a specially designed backpack.
The 30-year-old Fort Wayne, Indiana, man has Spinal Muscular Atrophy (SMA), which causes progressive muscle weakness by affecting the part of the nervous system that controls voluntary muscle movement, People.com reported. His sister, Connie, was also born with the genetic disorder, which affects approximately 1 in 10,000 babies. About 1 in every 50 Americans is a genetic carrier, according to Cure SMA.
One of Chandler's biggest dreams was to travel through Europe and, to make that happen, his friends trained to build up the strength needed to carry their 65-pound friend.
The idea for the trip came about after a 2013 trip to Greensboro, North Carolina, where the group decided to explore the city's sewers. Chandler typically uses a motorized wheelchair, which allows him independence, but for this adventure, his friends carried him underground in a makeshift backpack.
"After we survived that, we started wondering, what else we could do on a bigger scale?" Chandler told People.
Though he's most comfortable in his wheelchair, being out of his comfort zone is worth it, he told the website.
Chandler and his friends fundraised through GoFundMe for the once-in-a-lifetime trip, raising $36,155, so far, and plan to create a documentary film and book about their travels.
"I think we're all broken and disabled in some way it's just less obvious for some people," Chandler told People. "So the idea that we have to be limited by our disabilities just really doesn't make sense to me. My message to people with extreme disabilities is if you have something you want to do, you can find a way to do it."