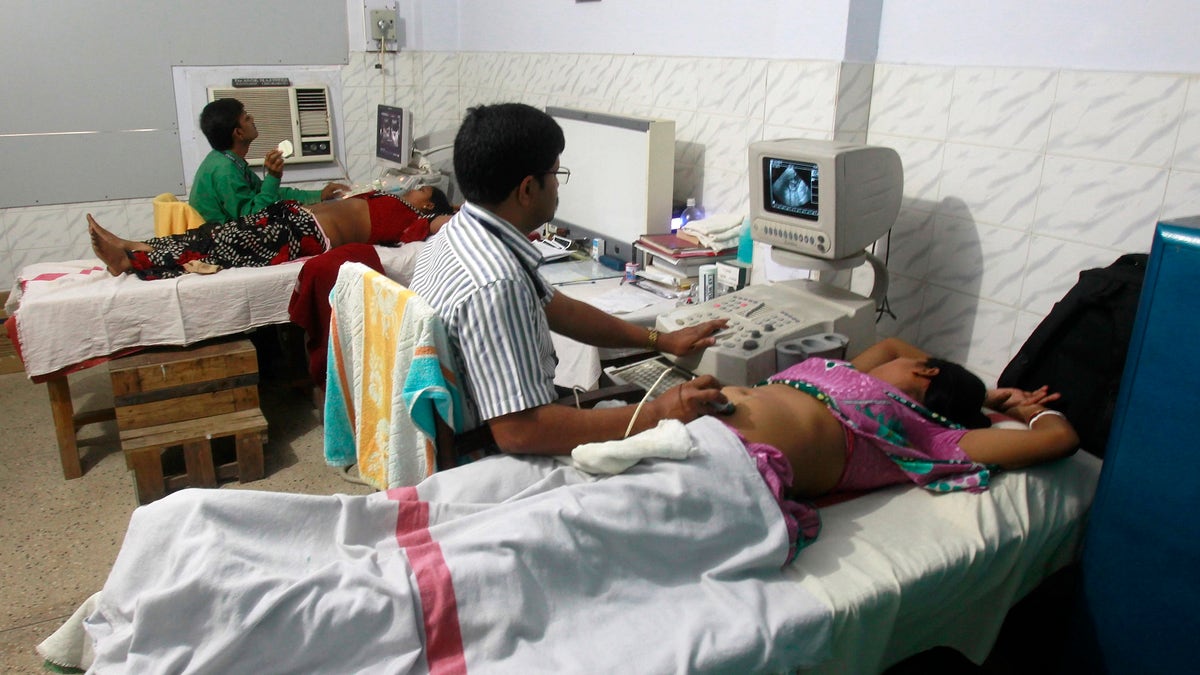 India is betting on cheap mobile phones to cut some of the world's highest rates of maternal and child deaths, as it rolls out a campaign of voice messages delivering health advice to pregnant women and mothers.
Amid a scarcity of doctors and public hospitals, India is relying on its mobile telephone network, the second largest in the world with 950 million connections, to reach places where health workers rarely go.
"It's a huge priority for us," health ministry official Manoj Jhalani told Reuters, adding that the service, advising on vaccinations and vitamin supplements, will launch in eight of the country's Hindi-speaking states by Aug. 15."These are the most cost-effective health interventions," said Jhalani, the supervisor of the project, named 'Kilkari,' or "Baby's Gurgle", which will tailor its recorded messages to individual stages of pregnancy or the age of a newborn.
Poor sanitary conditions and stark poverty prevail in many villages in India, which recorded 50,000 maternal deaths in 2013, when 1.3 million children died before turning five.
Preventable hazards such as pneumonia, or poor nutrition, cause most deaths of mothers and babies. Many women give birth at home without access to clean water and toilets, while public medical clinics remain dilapidated and overcrowded.
Over the last 18 months, almost 100,000 rural families have signed up for the voice message project, first piloted by the government of the impoverished, but resource-rich, eastern state of Bihar.
With India's health services starved for funds, the mobile phone messages are a cheaper way to spread basic tips on health.
Payment delays have led to months of disruption in the traditional system of home visits by health workers to encourage pregnant women to take medicine and follow safety measures.
The new project, backed by the Bill and Melinda Gates Foundation and the charity arm of British broadcaster BBC, will make use of a national database to track pregnant women.
Another service, Mobile Academy, will also use recorded messages to help train India's millions of health workers.
Health experts welcome the initiatives, but warn such mobile phone campaigns will not be enough to cut mortality rates unless India ramps up health services, particularly in rural areas.
"This (mobile services) will have a very marginal effect," said Dileep Mavalankar, director of the Indian Institute of Public Health in the western state of Gujarat, adding that the health system needed to be strengthened in remote areas.