Increased Asthma Rates Could Have Devastating Consequences for Latinos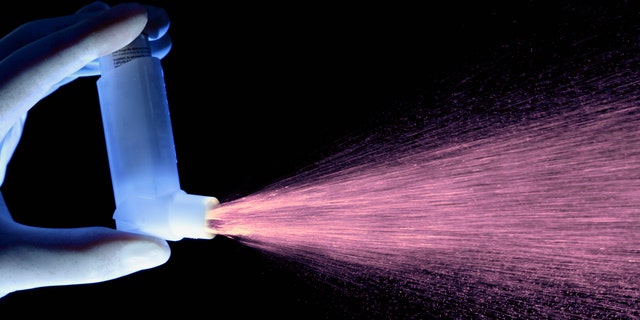 Asthma rates are increasing dramatically, and that could have devastating consequences for Hispanics children, who are the group least likely to get treatment for the respiratory disease, experts say.
"A lot of Hispanics still think (asthma) is not something real," said Dr. Jane Delgado, president and CEO of the National Alliance for Hispanic Health, a Hispanic health advocacy group.
Across the country, asthma grew by 4.3 million between 2001 and 2009, according to a report by the Center for Disease Control and Prevention. One in 12 Americans is diagnosed with asthma, the report says.
For Hispanics – particularly Puerto Ricans – the problem is even more pronounced. One in five Puerto Rican children, or 18 percent, has asthma. And studies show Hispanics with asthma are less likely to have an asthma management plan or medication to control it.
And it's not just Hispanic kids at risk.
Those with asthma, which constricts the airways in the lungs, are susceptible to outdoor allergens like tobacco smoke, smog or air pollutants. According to the Alliance, more than two-thirds, or 70 percent, of Hispanics live in areas that do not meet federal air quality standards for one or more pollutants. About 15 percent of Hispanics live within 10 miles of a coal-fired power plant, whose smoke plumes could trigger the disease.
"We have to help families with the resources they need to get help," Delgado said. "They need a management plan and to know how to prevent having an episode."
Symptoms of asthma, a chronic disease, can be avoided by taking medication and prescription inhalers. The CDC says asthma costs grew from about $53 billion in 2002 to about $56 billion in 2007, about a 6 percent increase – though they are unsure why.
"Asthma is a serious, lifelong disease that unfortunately kills thousands of people each year and adds billions to our nation's health care costs," CDC Director Thomas R. Frieden said in a press release. "We have to do a better job educating people about managing their symptoms and how to correctly use medicines to control asthma so they can live longer more productive lives while saving health care costs."
Asthma costs grew from about $53 billion in 2002 to about $56 billion in 2007, about a 6 percent increase – though health officials are not sure about the reason for the growth.
Delgado said the Alliance is available for free support to help families deal with asthma. They can call the Alliance's bilingual and toll-free Su Familia National Hispanic Family Health Helpline (1-866-783-2645 or 1-866-SU-FAMILIA) or log on to www.hispanichealth.org.
The writer can be reached at carolyn.salazar@foxnewslatino.com
or on Twitter: @salazarlatino
Follow us on twitter.com/foxnewslatino
Like us at facebook.com/foxnewslatino