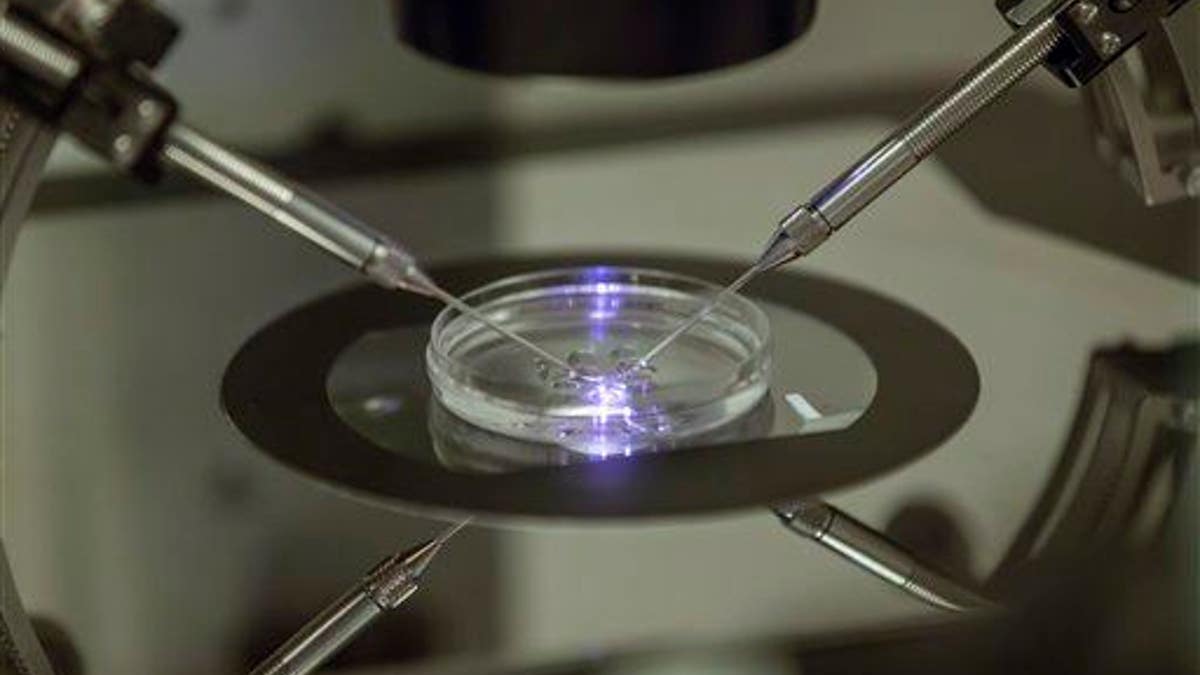 "Mix-up" is a word best left out of sentences involving another word: pregnancy. But the two are making headlines together following yesterday's report that a woman in Rome became pregnant with twins after undergoing fertility treatment—except the embryos she was implanted with weren't those of her and her partner.
The woman wasn't alerted to the issue until she was three months along. The AFP reports the switch somehow happened on Dec. 4 at the Sandro Pertini Hospital in Rome.
Four couples received treatment that day, and it's unclear whether any other improper pregnancies resulted. There's also no word on how the mix-up came to light, though Rome's health authority said it learned there was "genetic incompatibility" between the parents and embryos on March 27.
The country's health ministry is now investigating, and no further implantations are being done at the clinic. It's far from the first time this has happened: In 2009 an Ohio woman implanted with the wrong embryos gave birth to a baby boy then handed him over to his biological parents; a 2000 in-vitro mix-up saw a San Francisco woman implanted with another couple's embryos as well.
The Chronicle reports that the doctor immediately realized his mistake but didn't reveal it; Susan Buchweitz learned of this mistake 10 months after birth after a whistleblower tipped off the Medical Board of California.
The biological father of her son sued for custody, and was granted shared custody in 2005. (It's not the only alarming pregnancy story in the news this week.)
More From Newser