Illnesses linked to McDonald's salads sicken over 160, CDC confirms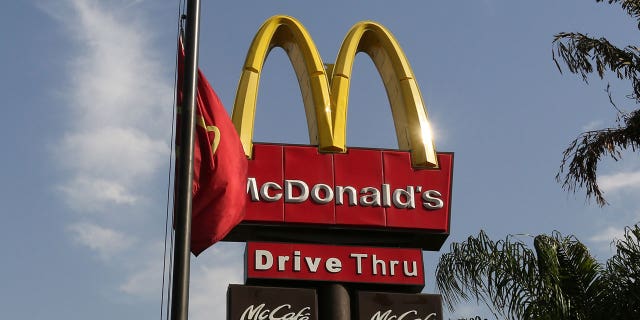 The number of cyclospora infections linked to McDonald's salads has ballooned to over 160, and spread to a total of 10 states, the Centers for Disease Control and Prevention announced.
News of the outbreak was first reported by the CDC last week, with illnesses initially being reported in Iowa and Illinois. As of July 13, roughly one quarter of 90 people sickened since mid-May in Illinois had reported eating a McDonald's salad in the days before falling ill, and an additional 15 cases were reported in Iowa.
CRAB MEAT FROM VENEZUELA NOT SAFE, CDC AND FDA WARN
Heath officials now say 163 cases in Iowa, Illinois, Kentucky, Minnesota, Missouri, Nebraska, Ohio, South Dakota, Wisconsin and Florida are "likely linked" to salads from McDonald's restaurants.
Three people have been hospitalized but fortunately no one has died. (The FDA also confirmed the Florida case stems from a McDonald's purchase made in Kentucky.)
The CDC and FDA are currently investigating the outbreak along with local and state officials, the FDA confirmed.
Following initial reports of the outbreak, McDonald's said it was voluntarily removing salads from some locations and distribution centers "out of an abundance of caution," with plans to restock restaurants with salads from other suppliers. A spokesman said that about 3,000 restaurants in the Midwest would be impacted.
"We are closely monitoring this situation and cooperating with state and federal health authorities as they further investigate," McDonald's said in a statement.
The cyclospora cayetanesis parasite is spread by ingesting food or water contaminated with feces. It is most commonly found in developing countries, but several outbreaks linked to imported produce have reached the U.S. in recent years. Symptoms include watery diarrhea and frequent, sometimes explosive bowel movements.
The FDA is advising that people showing symptoms of cyclosporiasis contact their health care providers immediately.
Reuters contributed to this report.