Illinois high school students make 3-D-printed hand for girl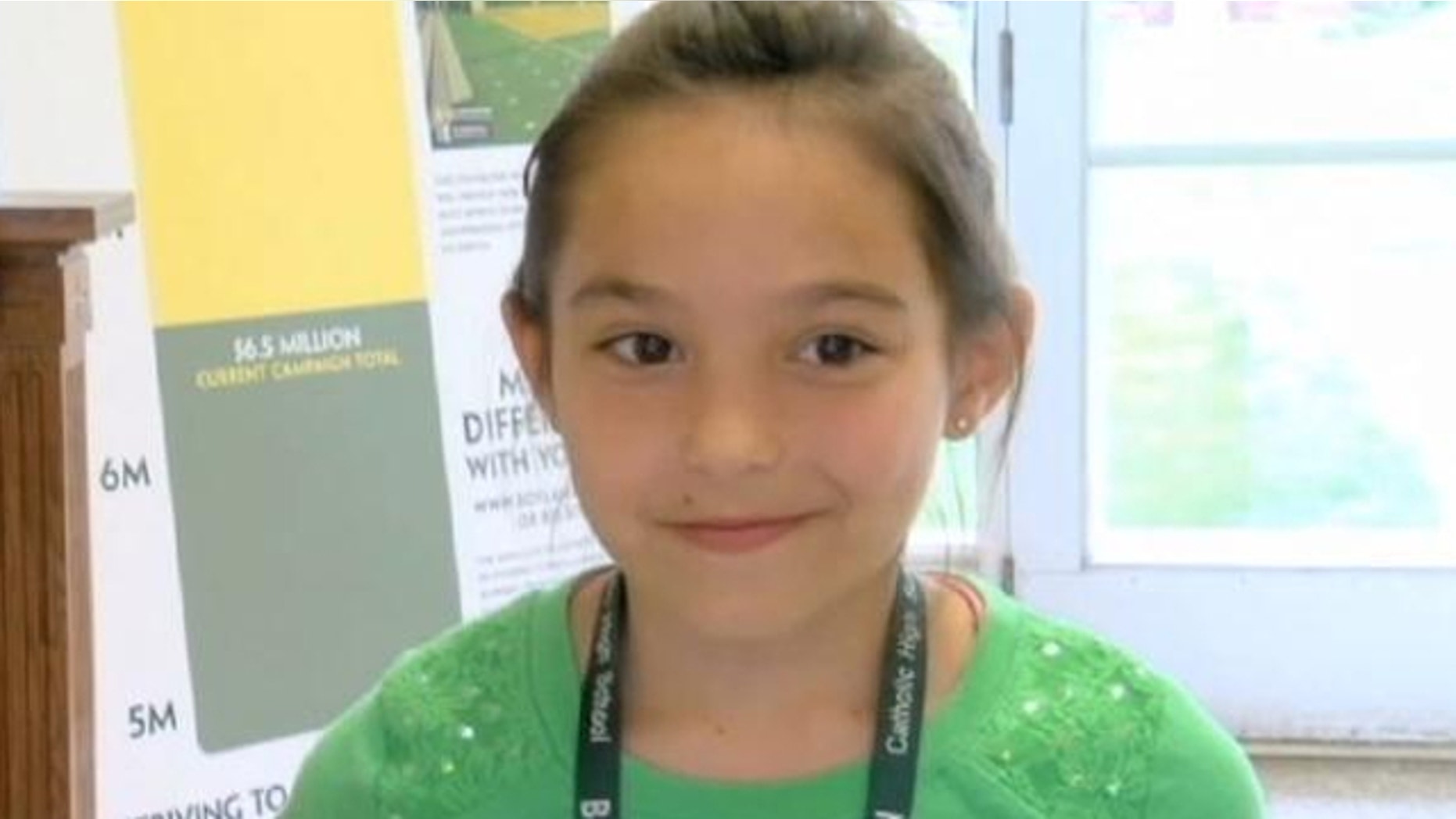 Students from an Illinois high school engineering class are using a 3-D printer to make a prosthetic hand for a 9-year-old girl born without fingers on her left hand.
Kylie Wicker, a third-grader at Whitman Post Elementary School in Rockton, will be presented with the prosthetic hand on Friday at Boylan High School, where students are hard at work making the device, the Rockford Register Star reported.
Bud May, instructor of the engineering graphics class, told MyFoxPhilly.com that Kylie's father approached the school after reading stories on the Internet about 3-D printing technology helping children born with underdeveloped fingers
"He had seen online that you could make a 3-D printout of the fingers on a plastic printer, and he knew we had one," May told the station. "The flexible cords make the fingers stand out when you bend the wrist forward the length gets longer and the cables force the hand to grasp."
A regular prosthetic hand could cost up to $50,000. Kylie's family is reportedly waiting to get her a device with built-in sensors once she is fully grown.
"I can finally ride my bike," Kylie told the station.
Kylie's mom, Sharon Wicker, told the Rockford Register Star that her daughter will now be able to do things most young girls take for granted, such as dressing her American Girl dolls and quickly grabbing something to eat or drink.
"It's the little stuff that we take for granted that we don't even notice that she can't do right now that she'll be able to do," Wicker said. "Even when she's eating, if she's taking a bite of something, she can't just grab her drink and take a drink real quick. She has to set it all down."
The production cost for Kylie's prosthetic hand is about $5, according to the report.
"It's amazing. This is all out there on the public domain," May told the newspaper. "You just scale the entire set up or down to fit the hand."
Click here for more from MyFoxPhilly.com.