Identical twins, separated at adoption, find each other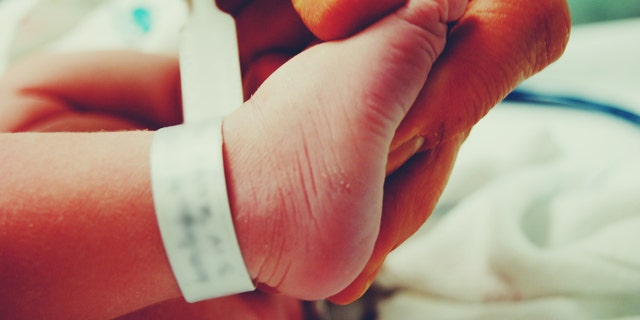 NEWYou can now listen to Fox News articles!
Audrey Doering and Gracie Rainsberry were born in China, and both were adopted by US families in 2007. Little did they know they're twin sisters—and they were reunited for the first time since they were babies Wednesday on Good Morning America.
It all started when Audrey asked her parents for a sister for Christmas. Her mom, Jennifer, says she wanted to give her 10-year-old daughter information about her history as a Christmas present, so she got in touch with a Chinese researcher for help digging into Audrey's past.
That's when she found, for the first time, a picture of a woman—Audrey's Chinese foster mother—holding Audrey on one knee ... and another, identical baby on the other.
"As soon as I had that picture, I was desperate to find out ... who that other child was," Jennifer Doering says. After more research led her to confirm the other baby was her daughter's twin sister, Doering found the girl's adoptive family with the help of social media.
The Doerings, of Wisconsin, and the Rainsberrys, of Washington state, connected and found out the twins have similarities big (both had heart conditions that required surgery after they came to the US) and small (both love chicken Alfredo and sports, and they share some of the same mannerisms).
They video chatted after discovering one another about a month ago, the Wausau Daily Herald reports, but they hadn't met in person until they came on GMA for the emotional reunion, which saw both girls break down in tears as they hugged.
"It felt like there was somebody missing," says Audrey. "Now, it's complete." The show presented the girls with travel vouchers so they can continue to see each other.
(This man's new neighbor turned out to be the girl he rescued—65 years ago.)
This article originally appeared on Newser: Identical Twins, Separated at Adoption, Find Each Other Again