IBM to launch program to help traveling moms ship breast milk back home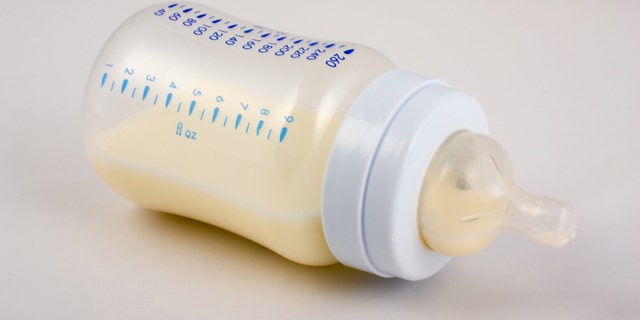 While some new moms returning to work may struggle to juggle breastfeeding and business travel, those who work at IBM will soon have a way to ship milk home to help alleviate some of the added stress.
Beginning in September, the company is launching a program that not only pays for moms to ship milk home, but also coordinates the process through an app that employees can download on their smartphone, Fortune reported.
"We are going to experiment with this and see how many women are interested," Barbara Brickmeier, vice president of benefits at IBM, told Fortune. "As long as it appeals to a segment of our population and they feel that they can better balance their work and home, we will continue it."
Though breastfeeding mothers having to travel for business is not a new concept, the company says they haven't heard of any other program like it. Typically traveling mothers are forced to dispose of the unused milk while away from their child.
With this new program, IBM is planning for an employee who is nursing to tell the app where they plan on staying, and how many temperature-controlled packages she will need for storage. Pre-addressed shipping packages will be presented to her at check-in so that she can fill them and send them out for overnight shipping at IBM's expense, the Washington Post reported.
"We do all the work so the mother doesn't have to think about any of the details," Brickmeier said, according to the Washington Post.
Women currently account for 29 percent of employees at IBM, Forbes reported, with the number of women executives at the company increasing 562 percent since 1995.