'Hypnobirthing' a rising trend among mothers-to-be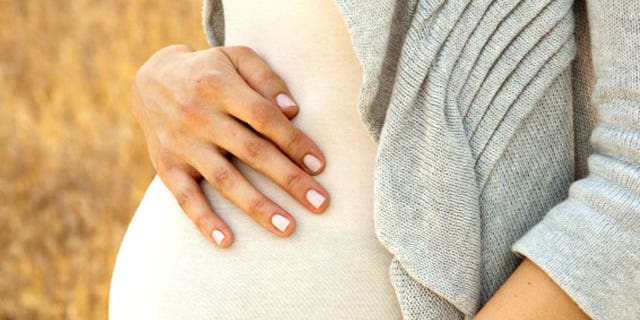 When Lauren Monk gave birth to her first child, the epidural only worked on half of her body – resulting in considerable pain.
That's why Monk, who lives in Pepper Pike, Ohio, turned to a technique called hypnobirthing for her second child, which she said made delivery a breeze.
Hypnobirthing is a rising trend among mothers-to-be, according to the Cleveland Clinic. The birthing method is meant to relax mothers by putting them in a 'trance-like' state using deep relaxation, imagery and breathing techniques.
"The first time was hectic," Monk told a Cleveland Clinic reporter. "There was a lot of commotion going on. It wasn't very calm and…it was still painful."
The second time, using hypnobirthing techniques, was much quicker, smoother and relaxing for everyone involved, Monk said.
"When you're in a relaxed state, you've got hormones called endorphins just spilling through your body," said Joyce Poplar, a childbirth and parenting educator at Hillcrest Hospital in Ohio. "The more relaxed and deeper you get, the stronger that gets."
Hypnobirthing is meant to encourage mothers to think positively about labor and delivery—right down to the vocabulary used to describe the process.
"We call pain, pressure," Poplar said. "We're not pushing the baby out, we're breathing the baby down. It's a little gentler on Mom and on baby doing this."
Poplar added that hypnobirthing isn't for everyone and requires dedication and daily practice to master the proper techniques.