Husband of real-life 'Fault in Our Stars' couple has died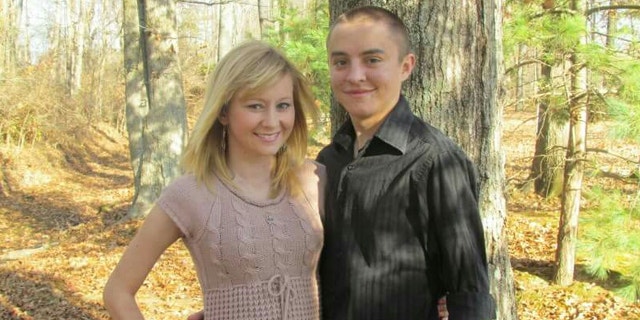 NEWYou can now listen to Fox News articles!
They've been likened to the fictional couple battling cancer in The Fault in Our Stars, and there will be no fairy tale ending for Dalton and Katie Prager.
Instead of cancer, each had cystic fibrosis, and after striking up an online relationship seven years ago, they met in person against the advice of doctors—CF patients can easily pass bacteria to each other—and fell in love, recounts CNN.
They married five years ago, and their health problems soon began mounting. Each received a lung transplant, but Dalton died Saturday at age 25 in a St. Louis hospital. Katie, meanwhile, is in hospice care in Kentucky, where her family threw her an early Christmas on Saturday, reports the Lexington Herald-Leader. She become a widow a few hours before the party started.
"He meant everything to me," said Katie. "I'll see him soon." A crowd-funding campaign had been in the works just before Dalton's death to help the couple see each other one more time, but neither got well enough to travel.
Katie had to settle for a FaceTime chat. "She told him that she loved him," her mother tells CNN. "We don't know if he heard her." As doctors feared, Dalton passed a highly contagious infection called Burkholderia cepacia to Katie after they met, but in an earlier interview, she had no regrets about the risk.
"I told Dalton I'd rather be happy—like really, really happy—for five years of my life and die sooner than be mediocre happy and live for 20 years." (An entire school turned out to serenade a beloved teacher near the end of his life.)
This article originally appeared on Newser: Husband of Real Fault in Our Stars Couple Has Died