Hundreds celebrate 'Brocktober' with 7-year-old battling brain cancer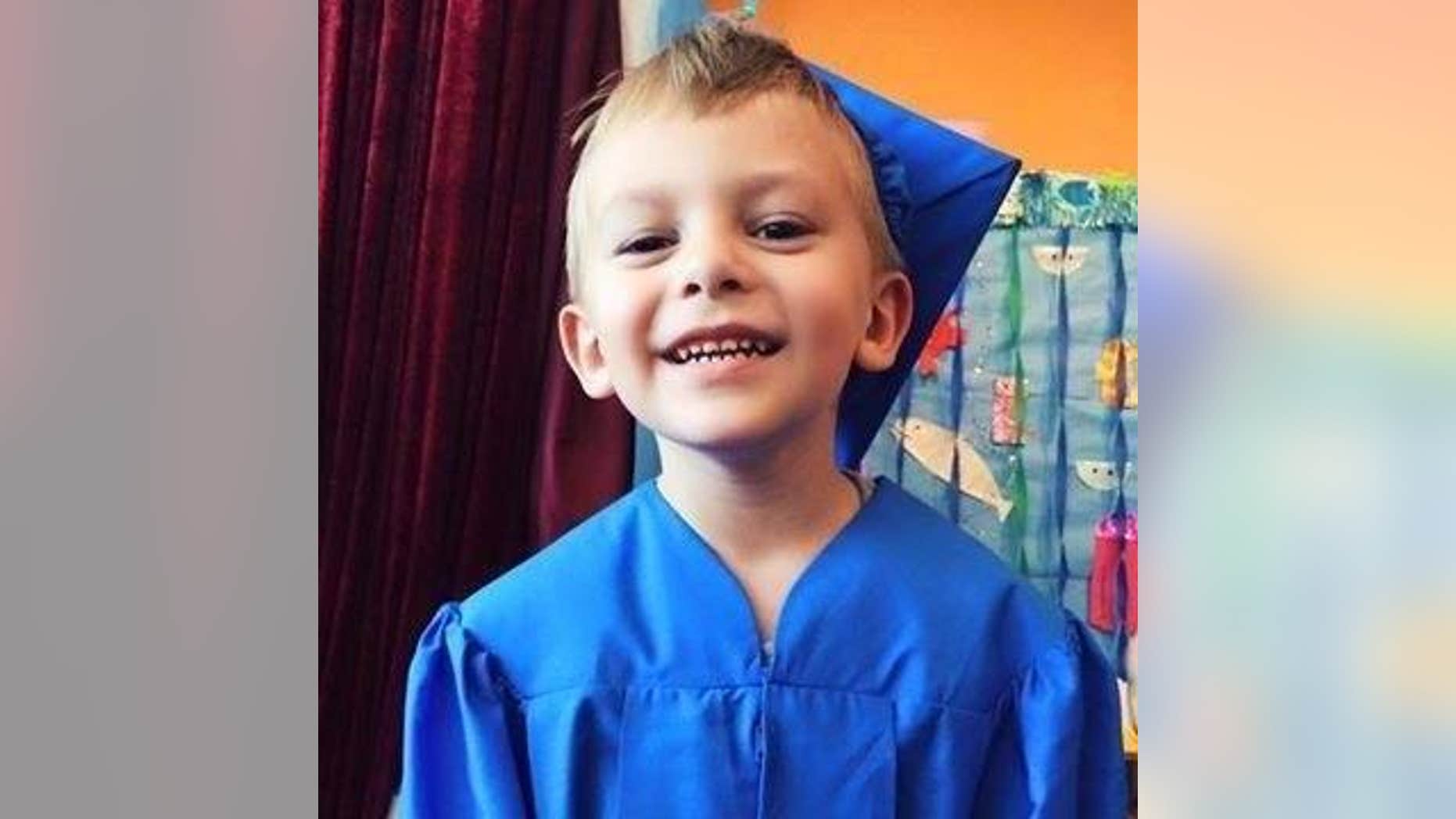 A mother's request for Halloween cards to be sent to her sick son has given way to the birth of "Brocktober," with hundreds lining up to help the 7-year-old celebrate his favorite month. Brock Chadwick, of Biddeford, Maine, has an aggressive form of brain cancer that spread to his spine, WCSH6 reported.
In addition to receiving thousands of cards and Halloween-themed treats, 300 motorcyclists from around New England organized a ride for him and surprised him at his house while dressed in different costumes.
TODDLER'S KIDNEY TRANSPLANT STALLED AFTER DONOR DAD VIOLATES PROBATION, FAMILY CLAIMS
A high school cheerleading squad sent him a special message on his "Team Brock" Facebook page, and the University of New England athletic teams put together a Halloween-themed video for Brock. On Saturday, Biddeford firefighters showed up in firetrucks to decorate the family's home.
"[The response] has been way bigger than I could have imagined," Brittney Horton, Brock's mother, told WLBZ2.
Brock has been receiving treatment for glioblastoma multiforme since March, and underwent brain surgery at Barbara Bush Children's Hospital but the tumors returned. A "Fight With Brock" YouCaring page has been set up to help the family cover medical costs.
"It's been eight long months of continuous chemotherapy, extensive radiation and major surgeries," Brittney Horton, his mother, said, according to WLBZ2. "Little things like this can really uplift him."
Cards can be sent to:
Brock Chadwick
11 McKenny Drive
Biddeford, ME 04005
Horton said the family plans to donate some of the toys and treats to other children's hospitals.