Hugh Jackman reveals fourth battle with skin cancer on Instagram, shares post-op photo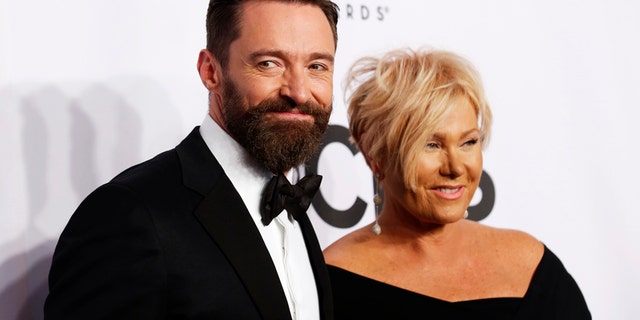 NEWYou can now listen to Fox News articles!
"Wolverine" actor Hugh Jackman revealed Monday on Instagram that he underwent surgery for skin cancer and shared a bandaged photo of himself.
People magazine reported that Jackman, 47, captioned the photo with a warning to his followers:
"An example of what happens when you don't wear sunscreen. Basal Cell. The mildest form of cancer but serious, nonetheless. PLEASE USE SUNSCREEN and get regular check-ups," the actor wrote.
This is the actor's fourth time being diagnosed with skin cancer, the magazine reported. His post-op photo Monday was his third in three years. He was first treated for basal cell carcinoma in November 2013, People reported.
"It's always a bit of a shock just hearing the word 'cancer,' " Jackman told People in 2015. "Being an Australian it's a very common thing. I never wore sunscreen growing up so I was a prime candidate for it."
According to the Mayo Clinic, basal cell carcinoma begins in the basal cells, which help produce new skin cells when old ones die off. The cancer usually exhibits as a waxy lump but can take other forms. Long-term exposure to UV radiation from sunlight is thought to cause basal cell carcinoma. It commonly recurs even after treatment and often in the same place. According to the National Institutes of Health (NIH), the cancer is most common in people over age 40.
"I go every three months for check-ups," Jackman told People. "It's the new normal for me. My doctor says I'll likely have more, and if that's your cross to bear in life, you should be so lucky."