HPV vaccine reducing infection rates in teen girls, study shows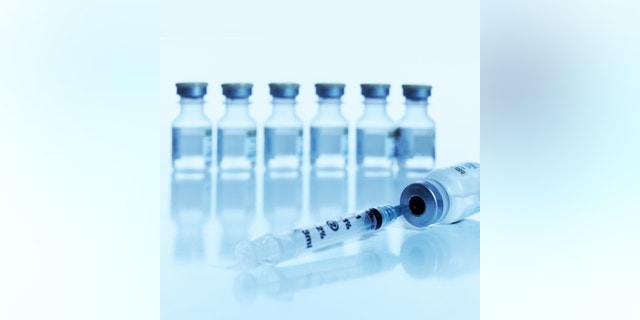 ATLANTA – Public health officials appear to be gaining significant ground in their battle against human papillomavirus (HPV), the most common sexually-transmitted disease in the U.S.
Vaccine-type HPV infections among female teenagers (ages 14 through 19) decreased by 56 percent since the vaccine was introduced in 2006, according to a study published in The Journal of Infectious Diseases.
This represents significant progress in preventing an infection blamed for causing cancer in 27,000 Americans each year. But public health officials say more work needs to be done.
According to the Centers for Disease Control and Prevention, two-thirds of girls, ages 13 through 17, in the U.S. have not been fully vaccinated against HPV.
"Countries, including Rwanda, have vaccinated a higher percentage of females in the target population than we have in the U.S.," CDC Director Dr. Thomas Frieden said. "This is simply unacceptable."
An estimated 79 million Americans, most in their late teens and early 20s, are infected with the virus, according to the CDC. And HPV causes 14 million new infections each year.
While most people infected with the virus do not develop symptoms or health problems, some types of HPV can cause genital warts in males and females, while other types can cause cancer.
The CDC estimates that HPV causes 19,000 cancers in U.S. women each year, with cervical cancer as the most common.
While initial vaccination efforts focused on young women, public health officials started recommending vaccination for young men in 2011, after clinical trials suggested it offered them protection against HPV-related diseases, as well.
According to CDC estimates, the virus causes about 8,000 cancers each year among males, with throat cancer as the most common.
Earlier this month, the Guardian newspaper reported that actor Michael Douglas said HPV was responsible for his bout with throat cancer in 2010. The 68-year-old actor has reportedly been cancer-free for the past two years after successfully completing chemotherapy and radiation treatment.
Public health officials hope increasing awareness of HPV will lead to increased vaccination rates.
"It's possible to protect a generation from cancer and we've got to do it," Frieden said.
The CDC recommends routine HPV vaccination for both boys and girls ages 11 and 12, as well as for older teens and young adults who have not previously received the vaccine (up to age 21 for males and 26 for females).
Dr. Frieden said a key reason many teens don't get the vaccine is that physicians recommend it inconsistently and many parents consider it unnecessary before their children are sexually active.
"We vaccinate well before people are exposed to an infection," Frieden said.
According to public health officials, studies have found no evidence that vaccinating young people against HPV makes them more likely to engage in sexual activity.