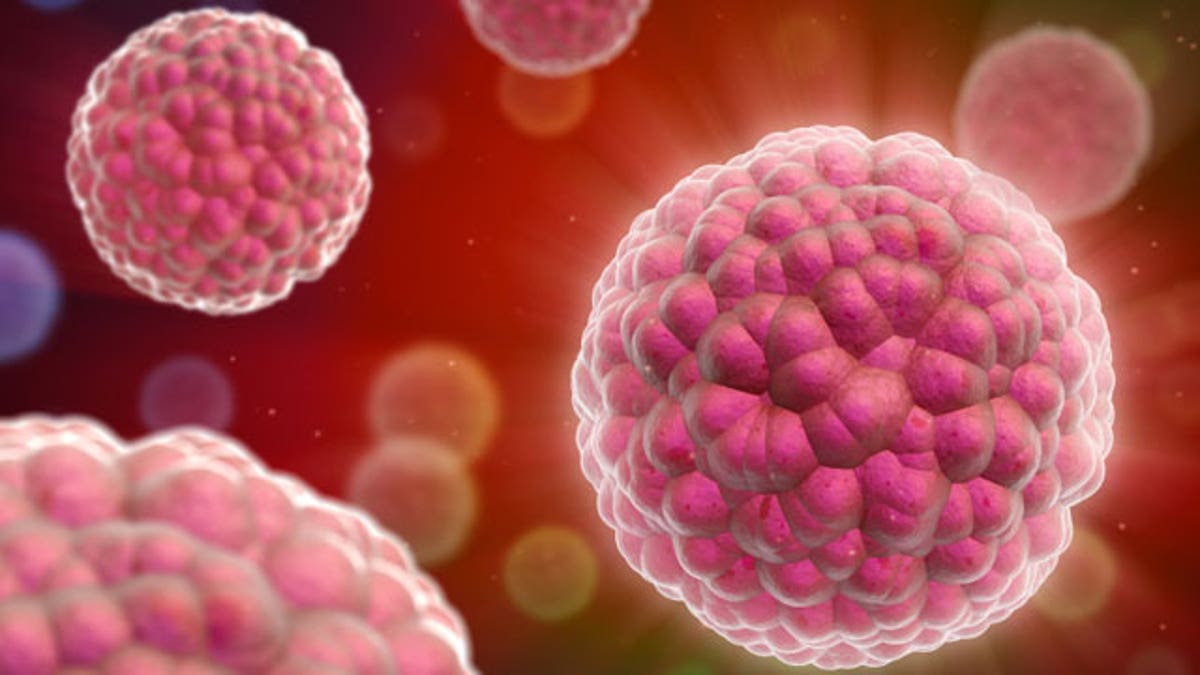 The number of some cancers related to the human papillomavirus (HPV) increased throughout the U.S. before vaccines against the sexually transmitted infection were available, says to a new study.
Researchers found an increase in many early-stage cancers and anal and head and neck late-stage cancers across the U.S. between 1978 through 2007 that are thought to be related to the infection.
"Our findings support an important need for HPV vaccination given the absence of effective screening for tumors at these sites," Dr. George Kurdgelashvili, the study's lead author from the Oklahoma City Veterans Affairs Medical Center, said in an email.
According to the U.S. Centers for Disease Control and Prevention (CDC), HPV is thought to be responsible for an estimated 27,900 cervical, vulvar, vaginal, anal, penile and head and neck cancers in America every year.
About 21,000 of those are preventable with the vaccine, says the CDC, which also says a test for the virus may be used in combination with a Pap test or smear in women 30 years old or older to check for changes on the cervix. If both tests are negative, women can wait five years before another screening.
For the new study, Kurdgelashvili and his colleagues used a U.S. government database to track the number of HPV-related cancers over the 30 years before vaccines against the infection became available and were recommended.
Overall, the researchers observed increases in all early-stage cervical, vaginal, vulvar, penile, anal and head and neck cancers.
Cervical cancer was the most common during the study period with about 80,000 cases diagnosed between 1978 and 1995.
For the squamous cell cervical cancer - the most common kind, there was about a 7 percent increase in the number of early-stage cancers but about a 2 percent decrease in late stage cancers.
Men also saw a small increase in even rarer late-stage head and neck cancers, which occur about once in every 1 million people.
EXPLANATIONS
The researchers write in the journal Cancer that the new study will help serve as a baseline estimate to show whether the vaccines are making a difference later on.
While increased screening for cervical cancer may explain an increased number of early-stage and decreased number of late-stage cancers found in the study, Kurdgelashvili said that increased screening wouldn't explain the higher number of early- and late-stage anal and head and neck cancers.
"We postulate that change in sexual practices has contributed to an increase in HPV transmission," he said.
However, Kurdgelashvili added that they can't rule out that other behaviors may have contributed.
"Our study did not evaluate specific risk factors, so we cannot determine the specific factors resulting in the trends we observed," said Kurdgelashvili.
Still, Dr. Lily Lai, who has researched HPV-related cancers at the City of Hope in Duarte, California, said she agrees with the study's researchers that vaccination will probably help bring down the number of some of these cancers.
"It's high priority for younger people who are pre-sexually active to get the vaccine," said Lai, who was not involved with the new research.
She also said there might be a role for screening for some of these cancers in people who are too old to get the vaccine - especially among high-risk groups, such as people who are HIV positive.
"It is always prudent to see a health care provider if they notice any unusual signs or symptoms affecting the genital organs or (head and neck)," said Kurdgelashvili.