'How We Die' author Dr. Sherwin Nuland dies at 83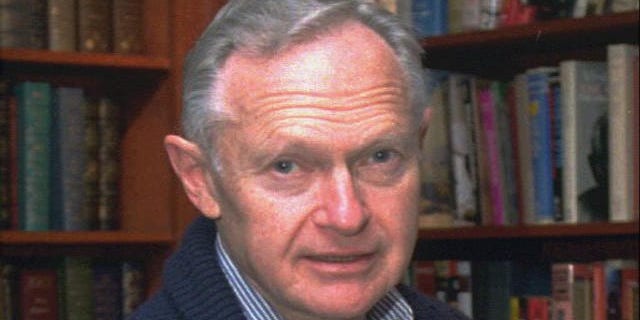 HAMDEN, Conn. – Dr. Sherwin Nuland, the author of an award-winning book about death called "How We Die," has died at age 83.
He died of prostate cancer on Monday at his home in Hamden, said his daughter Amelia Nuland, who said he told her he'd built such a "beautiful life" and wasn't ready to leave it but wasn't scared.
Sherwin Nuland was born in New York and taught medical ethics at Yale University. He was critical of the medical profession's obsession with prolonging life when common sense would dictate further treatment is futile. He wrote nature "will always win in the end, as it must if our species is to survive."
"The necessity of nature's final victory was accepted in generations before our own," he wrote. "Doctors were far more willing to recognize the signs of defeat and far less arrogant about denying them."
"How We Die" was published in 1994 and won a National Book Award. In it Nuland describes how life is lost to diseases and old age. It helped foster national debate over doctor-assisted suicide and end-of-life decisions.
Nuland said in a 1996 interview he hoped that when his time came he would go gently "without suffering and surrounded by loved ones." He said then, when he was 65, that if his death certificate were to read, "Died of Old Age," he thought that "would be very nice."
His daughter said he and his family had talked all the time about his illness and his impending death. She said there were times when he was "very much at peace" and occasional times toward the end when he seemed scared and sad.
"He wasn't scared of death itself, but he loved everything about his world and the people in his world and life and life," she said. "And he didn't want to leave."
Another daughter of Nuland's, Victoria, currently serves as the Assistant Secretary of State for European and Eurasian Affairs and is a former State Department spokeswoman.