How to prepare dad for the delivery room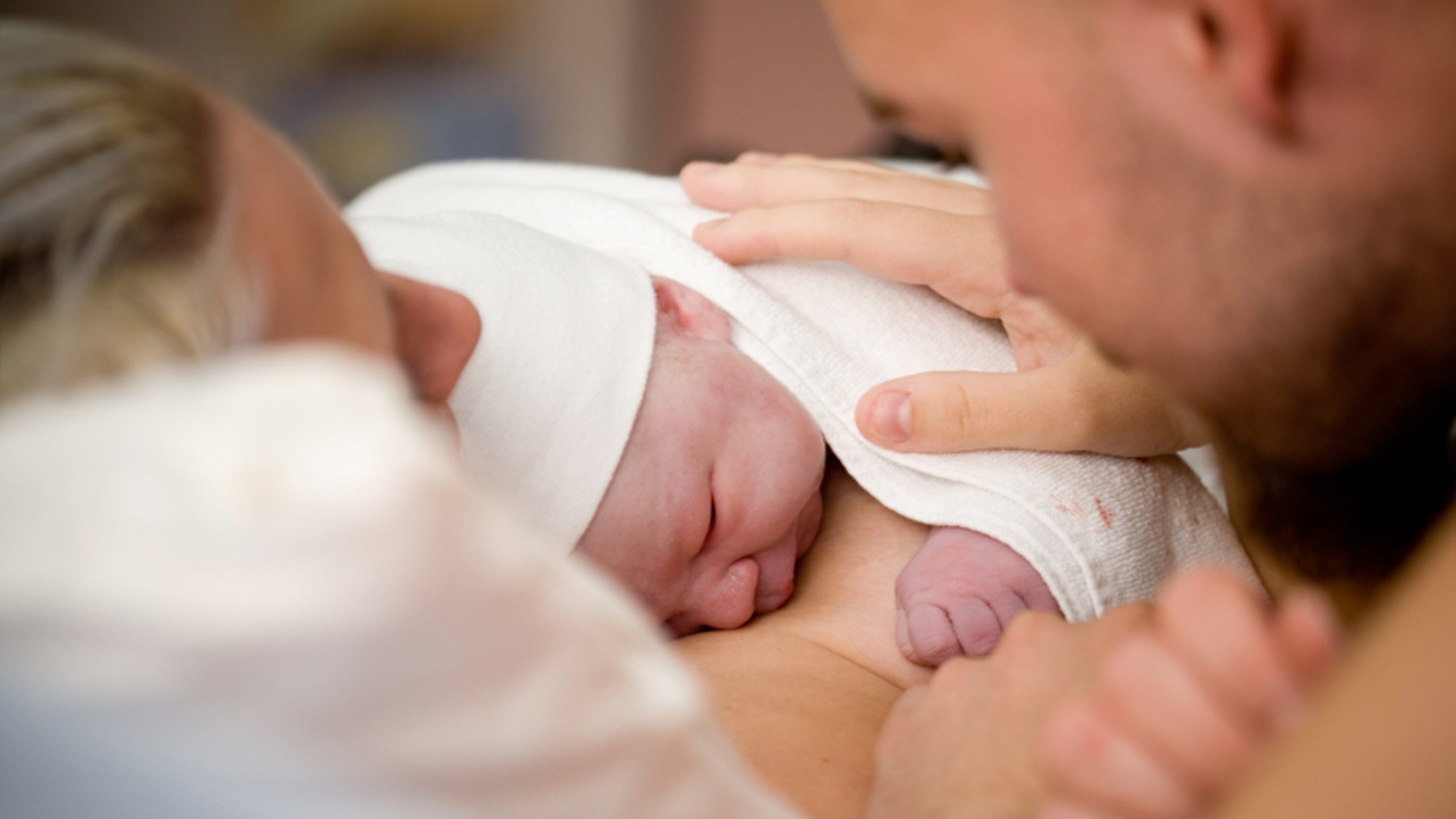 You've decided on baby names, decorated the nursery, and maybe even packed your bag for the hospital. Sure, you've got everything squared away for your baby's arrival, but is dad ready?
Here are 5 ways your guy can get ready for the sometimes hectic, often unpredictable, but always amazing experience called childbirth!
Take a class
Taking a childbirth education class together can help your guy understand the stages of labor, and what he can expect during and after the delivery. "It's really important for dads to feel confident in understanding what the process of birth is," according to Gail Cirlin-Lazerus, a Lamaze certified childbirth educator and a birth doula.
You can get recommendations from your doctor or midwife, family members and friends. Hospitals also offer classes, although Cirlin-Lazerus says it's best to take a class facilitated by an independent childbirth educator because oftentimes hospitals talk more about their policies and procedures than about childbirth itself. A prenatal couples yoga class can also teach dad how to physically and emotionally support you during labor and help you with your breathing techniques.
Talk about it beforehand
"Once you're in labor and in pain, it's very difficult to talk about things," according to Monique Cope, a  labor and delivery nurse at Morristown Medical Center in New Jersey, who said when a decision has to be made, sometimes fathers are the ones to do it.
You can get your partner ready by talking about how you anticipate handling labor and ways he can help you through it. Cirlin-Lazerus recommended researching the many options available—push positions, pain medications and procedures. And rather than a birth plan, compile a list of birth preferences, ranked in order of importance.
"When a mom is in labor, she really needs to focus on herself, and the baby, and the work that her body is doing," Cirlin-Lazerus said. So when decisions need to be made, your partner can help you understand the information, and remind you what your preferences are.
Go with the flow
You might love having your lower back massaged now, but during labor, you might detest it, so make sure your partner knows that things can, and often do change. Emotions run high in the delivery room too, so if you snap at him, he should know not to take it personally.
Don't try to make it better
Men often times want to fix things, and especially if he sees you in pain, he's going to want to help, but what you really need is support, whatever that means for you. According to 2011 study published in the Cochrane Database of Systematic Reviews, the satisfaction moms felt about their birth experiences was directly related to the support they received.
"Dads are not supposed to know everything, they don't need to rescue, they don't need to stop it, they don't need to fix it. They really just need to be there and provide the most positive, gentle support for mom," Cirlin-Lazerus said.
Take deep breaths
If your man is really nervous about the delivery, it's important that he come up with ways to remain calm, so he can be supportive to you. Taking deep breaths, focusing on a pleasant image, and distraction can all help. He may still feel a little uncomfortable about this new experience, but in the end, he'll most likely be OK and be your biggest support.  "Dad is usually pleasantly surprised with how well he handles it for mom and for the baby," Cirlin-Lazerus said.
Julie Revelant is a freelance writer specializing in parenting, health, and women's issues and a mom. Learn more about Julie at revelantwriting.com