How to keep your child safe on Halloween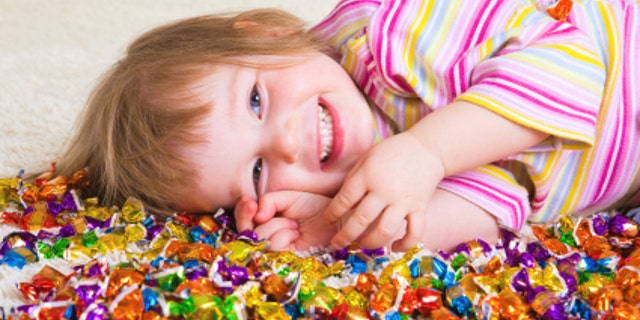 Your children are all decked out in their Halloween costumes and raring to go trick or treating, but have you really prepared them for a safe night out? Here, read on for four ways to keep your children out of harm's way this Halloween.
1. Trick or treat together
You wouldn't let your young child walk anywhere alone, and Halloween should be no exception. Since children under the age of 12 don't have the cognitive skills to judge distance and speed, it's best to go with them, according to Kate Carr, President and CEO of Safe Kids Worldwide. If your child is older than 12, he should go with a group and choose a familiar, well-lit route.
2. Talk street smarts
More than twice as many children are killed on Halloween than on other days of the year, according to study released last week by State Farm. And although the number of fatalities is declining, teaching your children the rules of the road is key, something only one-third of parents talk about every Halloween, according to a recent Safe Kids Worldwide study. So make sure your child understands some basic rules: Always cross the street at corners and use crosswalks and traffic signals; look left, right, and left again and walk, don't run; and always use sidewalks and paths but if they're not available, walk facing traffic.
3. Dress up simply
Choose costumes that fit well, are light colored and don't drag, and make sure your child wears comfortable, sturdy shoes to prevent falls. Leave costume accessories like swords or sticks at home and instead, bring a flashlight or use glow sticks or reflective tape on costumes and trick or treat bags so drivers can see your child. Masks can inhibit peripheral vision, so use face paint or make up instead.
4. Inspect candy
All of those sweets are tempting, but be sure your children know they can't dip in until they get home. Look through each piece for signs of tampering and discard any candy that is unwrapped or has a wrapper that is faded or torn.