How fake cancer drugs entered the US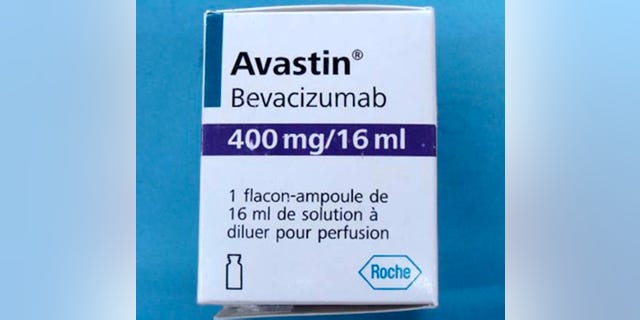 From the outskirts of Winnipeg, Kris Thorkelson's Canada Drugs grew to become a vital link for American consumers stung by high drug prices. The Internet pharmacy had by the middle part of the last decade filled millions of U.S. prescriptions with low-cost, Canadian supplies of everything from Pfizer Inc.'s cholesterol pill Lipitor to GlaxoSmithKline PLC's asthma treatment Advair.
But as Mr. Thorkelson's company grew into a larger enterprise spanning three continents, so did the risks of counterfeit drugs. In the final months of 2011, companies controlled by Mr. Thorkelson's Canada Drugs Group of Cos. sold two batches of fake Avastin, a cancer drug, to U.S. doctors, according to company documents reviewed by The Wall Street Journal, interviews with former employees and business associates, and people familiar with a federal probe examining the company's dealings.
"The Avastin case was a watershed moment for law enforcement to recognize that this is not a problem that can be restricted to one part of the world," said Ronald Noble, secretary-general of the international police organization Interpol. "It let the U.S. know it's not immune to [counterfeit drugs]."
The appearance of fake Avastin was widely publicized after the U.S. Food and Drug Administration warned in February that the counterfeits may have entered the U.S. supply chain. But the central role played by Mr. Thorkelson's Canada Drugs hasn't previously been reported. The company is best known for its website, CanadaDrugs.com, which sells medicine to U.S. consumers. In recent years, parts of the company began selling to doctors.
Mr. Thorkelson didn't respond to questions about his company or the fake Avastin. His attorney, Troy Harwood-Jones, legal counsel for Canada Drugs, said CanadaDrugs.com is separate from companies that the FDA said handled the counterfeit Avastin. Mr. Thorkelson hasn't been charged with wrongdoing. The U.S. investigation into alleged illegal importation of pharmaceuticals is continuing, government officials say.
When Canada Drugs was founded in 2001, it sold medicines exclusively from Canadian suppliers, say former employees of the company, which is based in a low-rise office park on Winnipeg's industrial eastern edge. These drugs were less expensive than U.S. versions because of Canadian price controls, a big lure for cash-strapped Americans. "All of us felt we were on the side of the angels," said Dave MacKay, who worked in Canada Drugs' marketing department until late 2003.
Drug Makers Crack Down
By 2003, big drug makers seeking to protect their U.S. sales shut online pharmacies out of the Canadian supply chain, forcing them to seek supplies elsewhere. Company records show that Canada Drugs began buying pharmaceuticals in far-flung countries that drug safety experts say have lax regulation and problems with counterfeiting. Mr. Thorkelson took steps to avoid fakes. He and his lieutenants pressed caution on their suppliers, spot-checked shipments and built a web of foreign subsidiaries to gain more control over the supply chain, according to former employees and business associates.
Those efforts failed to tame the shadowy, international gray market for medicine.
In February and March, the FDA warned 20 U.S. medical practices that they may have obtained fake copies of Roche Holding AG's Avastin from a little-known drug wholesaler, Montana Healthcare Solutions. The incident was alarming because the fakes were billed as lifesaving drugs often prescribed to patients with hard-to-fight cancer. Previous counterfeiting incidents have involved fake pills such as those for cholesterol and erectile dysfunction. The FDA said the fake Avastin was the first U.S. case involving a counterfeit cancer drug.
Last week, the scandal continued to unfold as the FDA disclosed it had warned another wave of doctors who bought drugs from Montana Healthcare and related distributors, bringing the total to 76 doctors in 22 states. The FDA said investigators uncovered new information identifying the doctors and distributors.
"People who receive a fake medication instead of Avastin could have lost several months of their lives," said Nimesh Nagarsheth, a New York oncologist who specializes in gynecologic cancers. While patients' responses to Avastin vary, "they definitely deserve a chance to try it," said Dr. Nagarsheth, whose practice, at Mt. Sinai Medical Center, was uninvolved in the episode.