Hospitalized Michigan teens get dream prom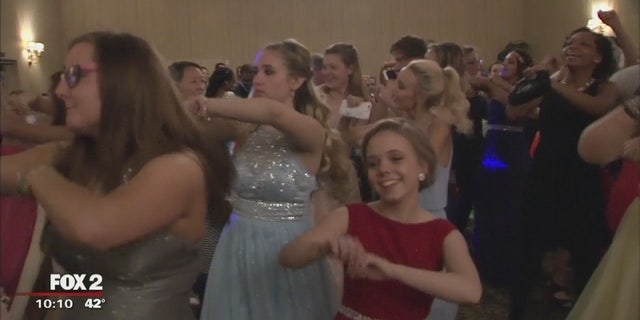 NEWYou can now listen to Fox News articles!
Saturday in Detroit, a group of Michigan teens got to trade their hospital gowns for dresses and jewels during a prom arranged just for them. For some of the teenagers, it may have been their last and only dance, Fox 2 Detroit reported.
The event, Wish Upon a Teen's Evening of Dreams Prom, kicked off this year and aims to help teens whose medical conditions, hospitalizations and treatments prevented them from going to the proms held at their own schools.
Detroit School of Arts student Destinee McEwen described the event as "magical."
"I don't feel pretty all the time," McEwen, who is battling stage 3 cardiac sarcoma, told Fox 2 Detroit, "so to be able to get dressed up and get my makeup done— I just feel so excited, so happy."
Michelle Soto, founder of Wish Upon a Teen, said the purpose of the event is to help teens with ailments like McEwen feel like they are ordinary, healthy teens— teens who aren't fighting for their lives every day.
"To be able to take a night and to get dressed up— and to be with friends and just feel like a typical teenager— means the world to them," Soto told the news station. "For several of the kids that are here tonight, they're on end-of-life care and this will be the one and only celebration— their one and only prom."