Hospital guidelines not linked to readmissions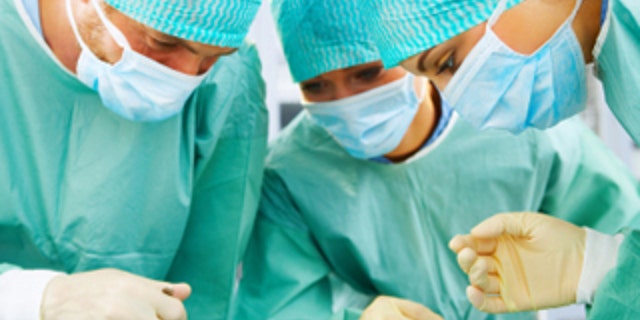 Procedural guidelines designed to ensure patients get quality care while in the hospital are also thought to reduce the chances a patient will need to be readmitted down the line, but a new study suggests there's little connection between the two.
"The idea was, increasing the quality of care provided by these hospitals would improve the outcomes," said the report's lead author Dr. Michaela S. Stefan, an academic hospitalist at Baystate Medical Center in Springfield, Mass.
In an effort to control costs, both hospitals and the federal government have been trying for some time to lower the number of patients who are readmitted to the hospital within 30 days of being discharged.
Starting in October, a hospital's readmission rates are one factor the Centers for Medicare and Medicaid Services (CMS) take into account when deciding what to pay for patient treatment.
Right now, about one in four patients will be readmitted to the hospital within 30 days, according to Stefan and her colleagues. And it's estimated that those unplanned rehospitalizations cost Medicare $17.6 billion in 2004.
One approach to lowering readmissions has been the creation of quality care guidelines for specific conditions, such as heart attack or pneumonia.
CMS also reports readmission numbers for hospitals on the website Hospital Compare: 1.usa.gov/Z7TeXy.
Still, researchers have been asking whether these approaches make a difference in readmission rates.
Another recent study suggested that many factors outside a hospital's control can cause a patient to need rehospitalization. For example, the person's ability to keep up with their medications at home, or to make follow-up visits to a personal physician (see Reuters Health article of October 19, 2012, here: reut.rs/Z7uCy9).
For the new study, Stefan and her colleagues looked at whether the degree to which a hospital followed guidelines to the letter predicted how many Medicare patients came back within 30 days of their first discharge.
Using a 2007 database of patients on the government insurance program for seniors, the researchers analyzed patient outcomes for a number of ailments and surgical procedures, including heart attacks, heart failure, pneumonia and stomach, heart and orthopedic surgeries.
Overall, the study included information on patients from thousands of hospitals across the U.S.
For instance, 2,773 hospitals treated 322,668 people for heart failure during the study period while 2,940 hospitals treated 328,830 people with pneumonia.
The researchers gave each hospital a score between zero and 100 percent, based on the percentage of patients who received all the recommended treatments for their condition.
For heart attack patients, these could include receiving an aspirin when they arrived at the hospital or, if appropriate, smoking cessation counseling before discharge. For pneumonia patients, prescribing the correct antibiotics and checking on a patient's flu vaccine status are among procedures on the checklist.
Of the 117,514 heart attack patients, about 96 percent received some of the recommended treatments. However, only about 88 percent got all of them.
And about 80 percent of stomach surgery patients got some of the recommended treatments, but only about 46 percent received them all.
The researchers then looked at how many of those patients returned to the hospital within 30 days after being discharged.
Overall, they found that hospitals with the best scores for following guidelines did not have "meaningfully" lower readmissions than hospitals with the worst scores.
"Even when the associations were statistically significant, the differences in the readmission rates of high and low-performing hospitals were small," the team writes in the Journal of General Internal Medicine.
The researchers add that some possible reasons for the lack of association between the two measures could be that these guidelines have "little impact on the risk of readmission" or that the guidelines are too broadly defined.
The study itself did have limitations too, they acknowledge.
For example, it only looked at Medicare patients over 66 years old, so the findings may not apply to younger people. Also, the data are only from a single year and were based on what was reported to Medicare from the hospital records, so the information may not be complete.
Nevertheless, the researchers conclude that encouraging hospitals to report these guideline data to the public, such as on Hospital Compare, will do little to lower readmission rates.
Still, it's good information to provide to patients, Stefan said.
"It's important to know that the Hospital Compare site exists. Unfortunately, the public accesses Hospital Compare very little," she added.