High-tech airbag could save seniors from breaking their hips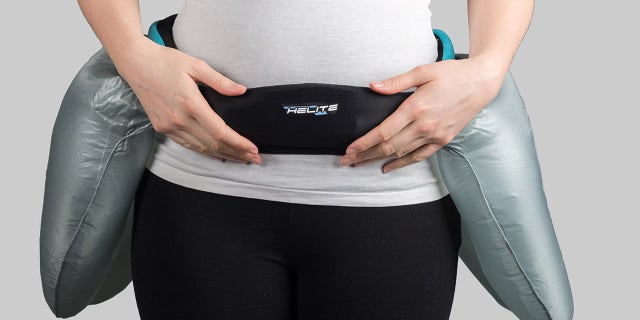 A $750 belt equipped with airbags could save the elderly from breaking their hips.
The special device, called Hip'Air, can sense when the wearer is about to fall and automatically inflates airbags to absorb impact.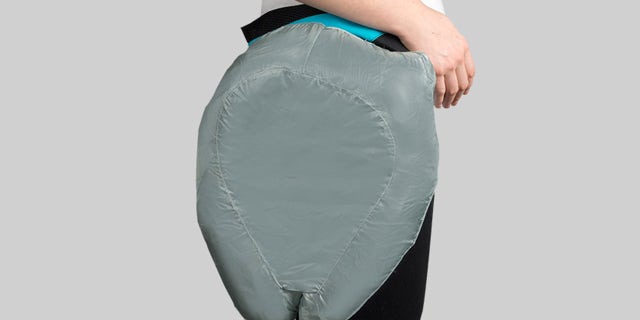 The technology, launched by France-based Helite at this week's Consumer Electronic Show in Las Vegas, can deploy the protective system in less than a third of a second.
"Hip'Air is the accomplishment of 10 years of research and development, hundreds of tests and hours of recording time," Alexande Quatre, the company's manager of R&D told Fox News.
The system analyzes movements up to 1,000 times per second using gyroscopes and accelerometers.
MEN MORE AT RISK OF COGNITIVE IMPAIRMENT, DEATH AFTER HIP FRACTURE
When a fall is detected, both the left and right airbag inflate and cover the area from the upper hip to the mid-thigh before ground impact.
The bags stays inflated for 30 seconds before automatically deflating.
Although product testing won't happen until March 2018 in the U.S. and Europe, the company tells Fox News it is nine times better at absorbing impact force than traditional protection pads.
Other wearable airbag systems are also in development ─ like ActiveProtective and Hip-Hope ─ but designers at Helite tout their device is different because it uses sensors to anticipate a fall and absorb 90 percent of the impact.
According to the Centers for Disease Control, falls are the leading cause of injury and death for older Americans, costing about $31 billion in yearly Medicare costs.
FOR SENIORS, HAVING A PARTNER HELPS CUT HIP FRACTURE RISK
The CDC also reports more than 300,000 people 65 and older are being hospitalized each year for hip fractures.
Even more concerning is that 21 percent of those people die within a year as a result of their injury, according to a study from the Geriatric Orthopaedic Surgery & Rehabilitation journal.
The Dijon-based Helite tells Fox News they hope their device helps reduce the number of accidents in the U.S. and Europe.
"We are glad to present the final version at CES because it can save many lives in the U.S. and the world," Quatre added.
Up until now, the company has specialized in airbags for extreme sports like horse riding and flying light aircraft.
The new device, which does not require FDA approval, is slated to become available in the U.S. in September.