High school dedicates baseball field to Pete Frates, retires jersey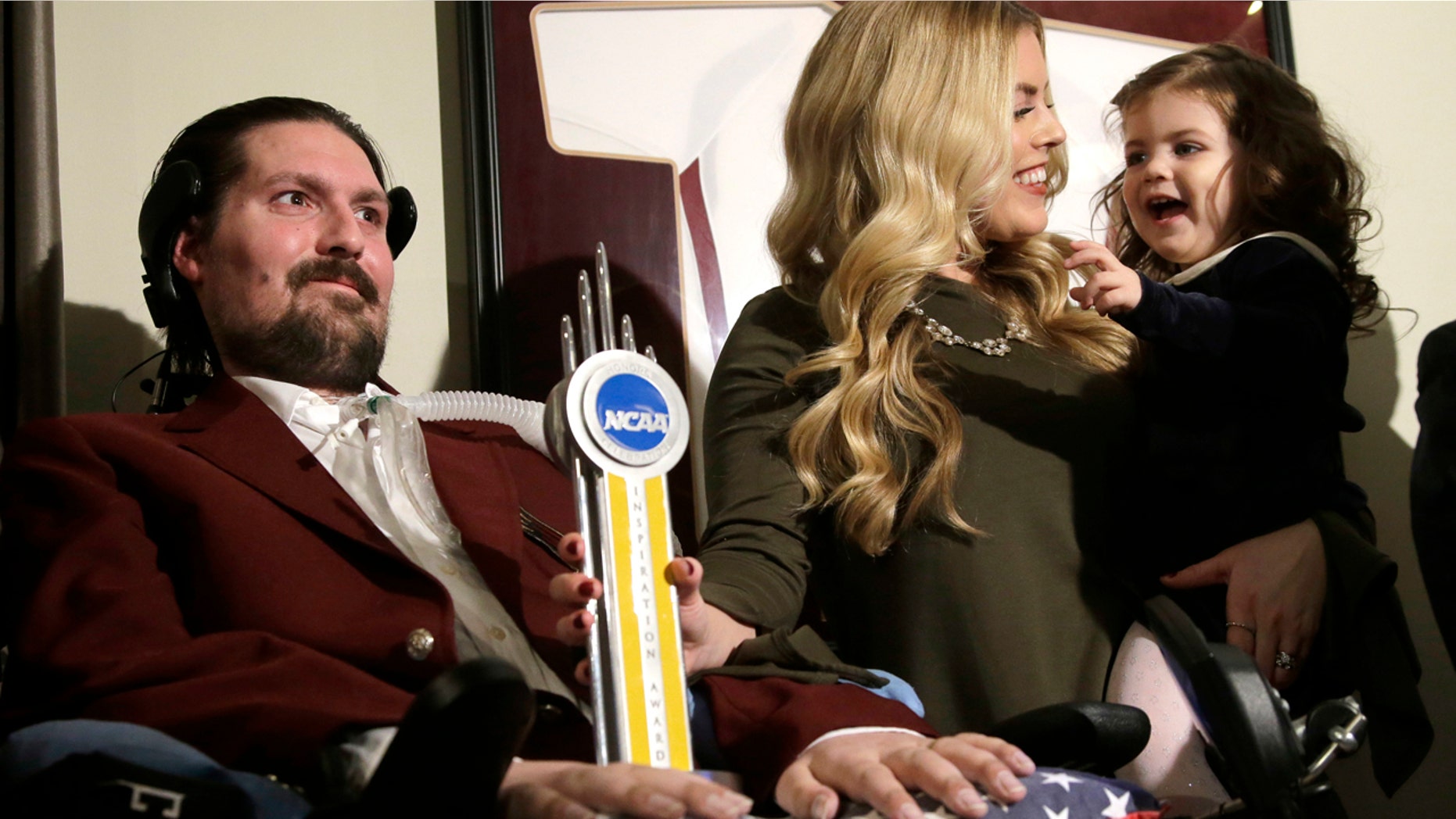 A prep school in Boston honored one of their heroes on Wednesday, dedicating the baseball diamond to Pete Frates and retiring his No. 3 jersey. Frates, who became a household name after starting the "ALS Ice Bucket Challenge" following his own diagnosis, was also named St. Johns' Preparatory School's 2018 distinguished alumnus.
"As I read the Headmaster's letter that delivered the good news, the tears started to flow," Frates, who was diagnosed with the disease in 2012 at age 27, said in a statement. "There is no way I could ever express how unbelievably thankful I am."
INDIANA MAN IN A COMA WITH CONFIRMED CASE OF WEST NILE VIRUS
Frates graduated from the school in 2003 and went on to play for Boston College, where he was named team captain in 2007. He started to notice changes in his upper body and arms after playing professionally in Germany. A wrist injury and worsening fatigue eventually led to his diagnosis.
St. John's Prep Headmaster Edward Hardiman said Frates' legacy still reverberates throughout the school's hallways.
DAD'S PLEA FOR KIDNEY DONOR DURING DISNEY TRIP GOES VIRAL
"In the midst of competition, he had a real focused tenacity, but it wasn't about him," Hardiman told The Boston Globe. "What animates Pete is a sense of kindness. He didn't focus on individual glory, but on the benefit of the team."
Frates' jersey is the first to be retired by the school in its 110-year history, The Boston Globe reported.