Here's why you probably need to wash your sheets right now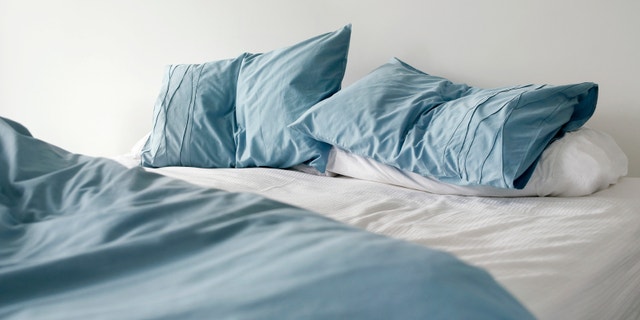 No one likes washing and changing their sheets, but what's the bare minimum you can get away with when freshening up your linens? University of Washington professor Dr.
Marilyn Roberts tells Yahoo people should wash their sheets once per week "as long as there's no bodily secretions or any potential risk factors." And oh, what risk factors there are.
Roberts says sheets should be changed immediately if any of the following gross things hit the bed: urine, diarrhea, fecal spray, vomit, or drainage from an ear infection.
Sweaty sleepers may also want to change their sheets more often to ensure they're drying properly, as bacteria grows more quickly in warmer, moister environments. In case that wasn't enough to scare you, Yahoo reports some skin infections can jump from people to sheets and back to people.
Good Housekeeping also pushes the preference for weekly washing—two weeks, max— because of all the "germs, sweat, and body oils" that accumulate. (Bonus advice: A common mistake is overdrying sheets, causing them to shrink, it notes.) Roberts says people who are obese, swimmers, or elderly—along with anyone else more prone to skin infections than the general population—should pay closer attention to the cleanliness of their sheets.
And, of course, even well-washed pets aren't making sheets any cleaner. "Pets should be pets—they should have their own bed because they can be a reservoir for human diseases." GQ makes it unanimous in pushing the once-a-week advice, because "there's no point in diligently washing your clothes if you're sleeping in dirty sheets at the end of the day." (This man has gone 12 years without bathing.)
This article originally appeared on Newser: You Probably Need to Wash Your Sheets Right Now
More From Newser