Here's where you'll find the most binge drinking in the United States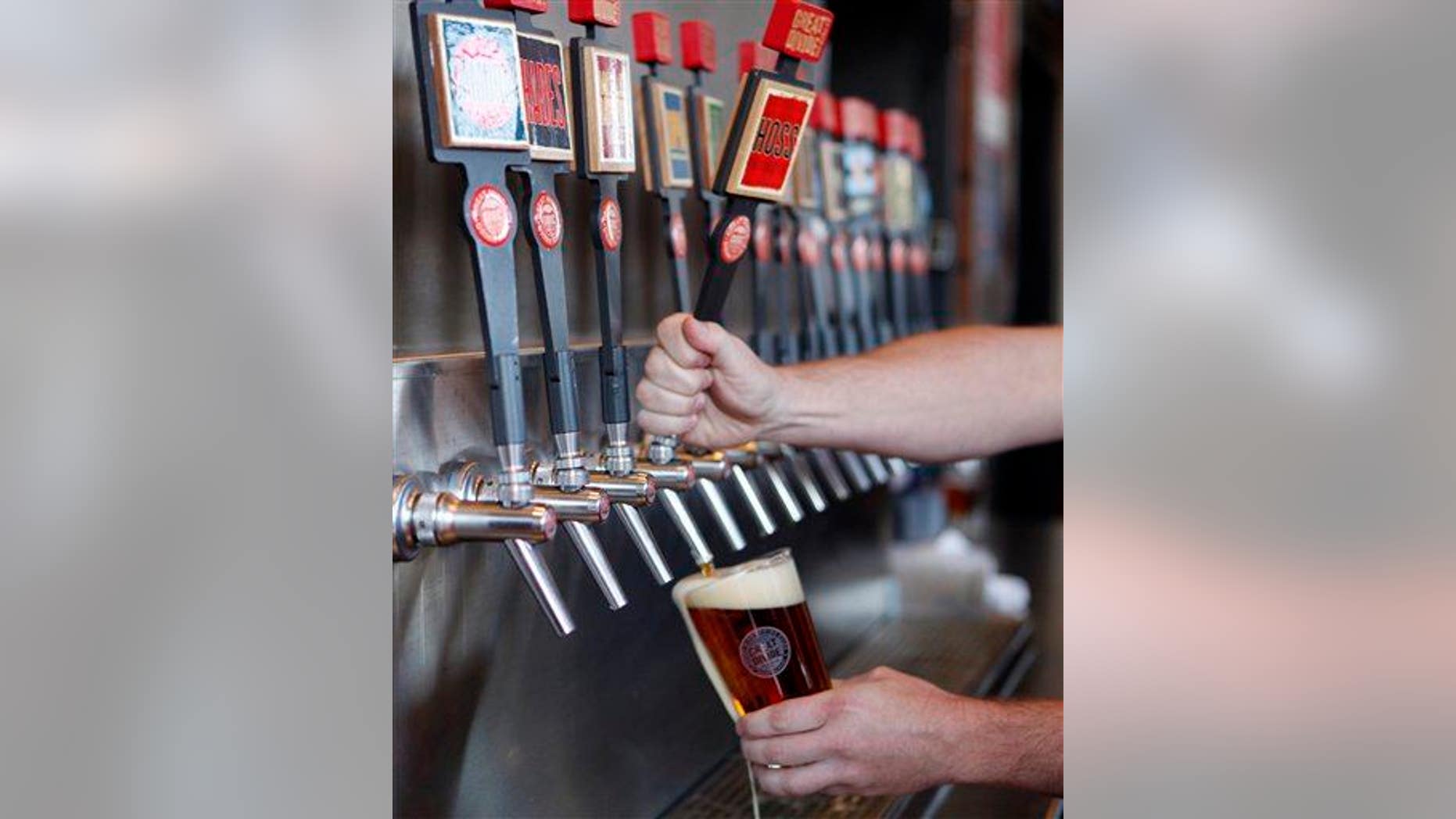 Even though the percentage of people who drink alcohol doesn't seem to be going up, binge drinking is, and the lead author of a recent study on the subject has uncovered two facts he finds "alarming": In many US counties, 25% of residents or more are binge drinkers, and women are experiencing an especially significant rise in partaking to excess, per an Institute for Health Metrics and Evaluation press release.
The study, published in the American Journal of Public Health, is the first one to break down problematic drinking by county, USA Today notes; it scrutinized drinking patterns in adults 21 and over from 2002 to 2012, pointing out the locales that make the short list of binge-drinking hot spots.
Wisconsin's Menominee County is No. 1 on the list (36% of adults there binge drink), while Madison County in Idaho (which boasts a large Mormon population) does the least guzzling, with a mere 5.9% rate.
Binge drinking, as defined by the CDC, is alcohol consumption that brings one's BAC up to at least 0.08% in one sitting—about five or more drinks for men in two hours or so, or four or more drinks for women.
In 2012, 18.3% of people in the US were considered binge drinkers, the press release notes. The study points out areas in New England, the West, and the Midwest as having particularly high problem-drinking rates, though differences within individual states are wide-ranging as well—a fact that scientists say calls for more locally-focused alcohol programs.
But it's women who are hitting the bottle harder than usual: The binge-drinking rate for females rose 17.5% between 2005 and 2012, while the men's rate increased 4.9%.
Heavy drinking (15 or more drinks per week for men, eight or more for women) is also experiencing rising rates, with Nevada's Esmeralda County taking the lead with a 22.4% rate.
(Worst binge drinkers: middle-aged white guys.)
This article originally appeared on Newser: Here's Where You'll Find the Most Binge Drinking in US
More From Newser