Who doesn't love a good BBQ? Burgers, hot dogs, creamy salads, beer – and let's not forget the yummy desserts. While not all foods at a BBQ are nutritional super stars – and many are far from it – there are some summer favorites that might surprise you with their redeeming health qualities. Here are six popular BBQ foods that pack a nutritional punch.
1. Corn on the cob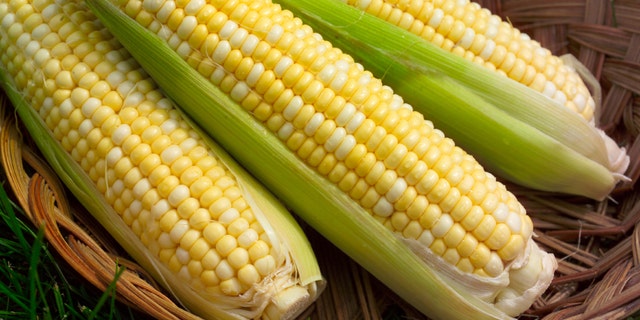 Sweet corn is one of summer's greatest pleasures – especially off the grill. Although corn is a starchy vegetable, it's a far better choice than creamy side dishes like potato or pasta salad. Corn is rich in antioxidants and fiber and contains just 59 calories in one ear – slightly less calories than an apple. Sweet corn is also loaded with phytochemicals (lutein and zeaxanthin) that promote healthy vision. If you choose to add butter, do so sparingly with a brush. Or, get creative with healthy toppings like creamy guacamole or chili and lime.
2. Avocado burger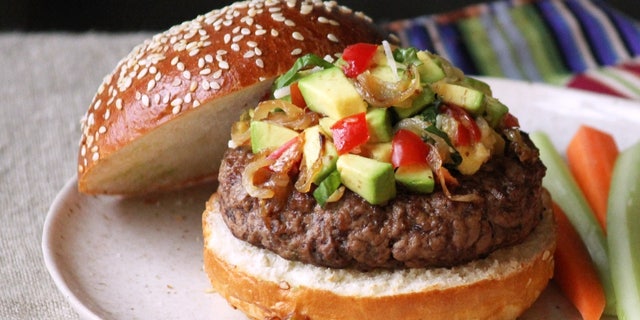 While a juicy burger is a BBQ favorite, think twice next time you top it. Adding a fresh green avocado to a burger is an easy way to add color, taste and nutrition. One-fifth of a Hass avocado provides 50 calories and 20 different vitamins, minerals and phytonutrients for good health. Plus, recent research shows adding avocado to your burger might help promote heart health. A 2012 pilot study published in the journal Food and Function found that eating one-half of a fresh medium Hass avocado with a burger (90 percent lean), rather than eating a burger alone, may reduce the production of compounds that contribute to inflammation, a risk factor associated with heart disease. Adding fresh avocado to salads or enjoying a homemade guacamole are other ways to enjoy this heart-healthy fruit.
3. Grilled kabobs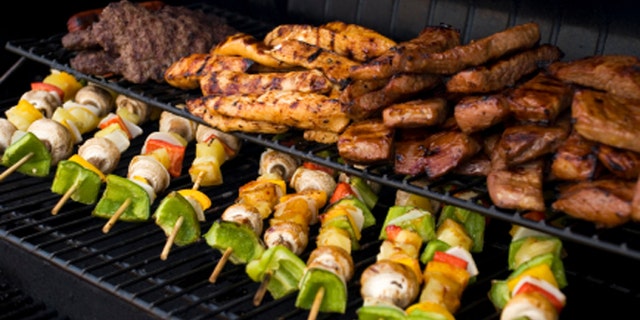 A great alternative to the traditional American BBQ fare: Grilling up fun, colorful and nutritious kabobs. Chicken or shrimp are a low-calorie way to add plenty of protein to your kabob. Mix the protein with fresh, seasonal fruits or vegetables like grapes, pineapple, onions and bell peppers – all of which taste fantastic when they caramelize. You can grill up the kabobs with fresh herbs and olive oil, low-sodium soy sauce or a zesty barbecue sauce. A fun and festive finger food, kabobs are always a hit with kids.
4. Baked beans
A popular BBQ staple, baked beans provide a hearty and nutritious side dish. All baked beans are a good source of protein, fiber and important nutrients like folic acid, iron, magnesium and potassium. However, the nutritional quality of canned offerings varies widely as many tend to have excess sugar and fat added. Read the nutrition labels and look for a canned baked bean with no more than 140 calories, 1 gram of fat and 12 grams of sugar for a ½ cup serving. Another great way to reduce the fat and moderate the sugar content of baked beans is to make them yourself. Baked beans are fairly easy to make and you can find a lot of recipes online and in cookbooks. An added benefit of baked beans is that they are likely to make you feel fuller than other rich carbohydrate foods – go for the baked beans as a side dish over chips or pretzels to stave off hunger longer.
5. Grilled veggies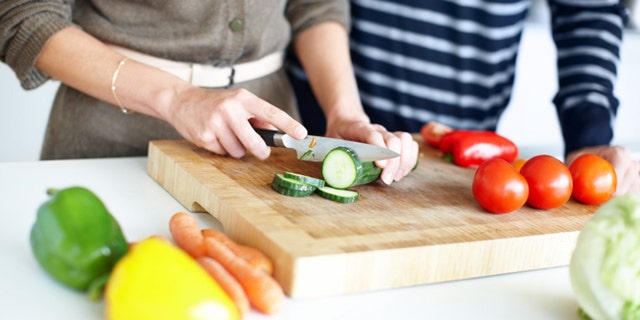 Asparagus, mushrooms, eggplant, peppers, zucchini -- the number of veggies that work well on the grill is practically endless. Whether you choose to use them as a side dish or main entrée, grilled vegetables are a delicious way to boost the nutritional power of your summer party. To keep them healthy, brush with a little bit of olive oil, salt and pepper until lightly charred and tender.
6. Watermelon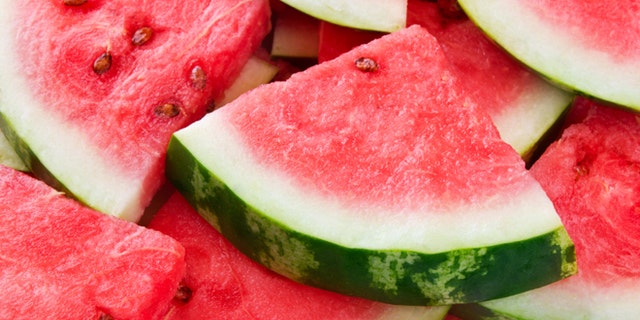 Some summertime favorites make eating healthy a breeze. Watermelon is sweet, juicy and fun to eat – a great substitute for high-calorie desserts. While it's incredibly hydrating, containing up to 95 percent water, watermelon also packs a nutritional punch, providing vitamin A, vitamin C and potassium. It's also low in calories: 1 cup of cubed watermelon contains just 46 calories. Watermelon is also one of the best dietary sources of lycopene, an antioxidant that gives watermelon its reddish-pink coloring. Research shows lycopene intake has been linked to a variety of health benefits such as reducing the risk of heart disease and prostate cancer. In addition to enjoying a wedge of watermelon at your next summer gathering, put some on the grill, make a watermelon salsa, or puree it to make a refreshing summer cocktail.