Having a happy spouse might actually make you healthier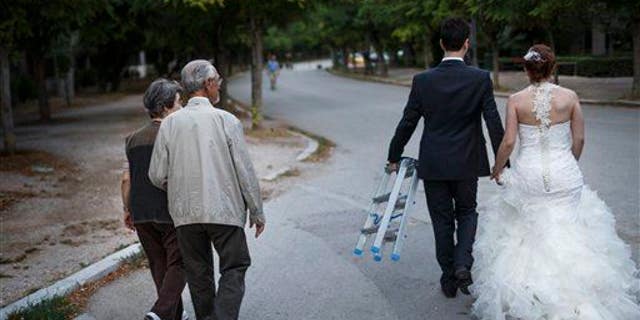 NEWYou can now listen to Fox News articles!
If you follow the ping-ponging research, you'll know that happiness is achieved by staying single. Or maybe by expressing gratitude to your spouse. Or by having at least four kids.
Well, it's time to add another line item to the list: Marry a happy person. So report researchers in the journal Health Psychology after analyzing data from a survey of nearly 2,000 heterosexual American couples over the age of 50 who regularly completed questionnaires on their health.
But the study takes things a step further. It turns out that happy partners don't just rub off on their spouse's mood, but on their physical health: Those whose partners are happy were found to be 34% more likely to be healthy themselves.
People with unhappy partners are more likely to report worse overall health, less exercise, and more physical impairments than those with happy partners, reports the New York Times.
"This speaks to the power of our close relationships," the lead author says. The team proposes three central causes, reports Time: a happy spouse is more likely to have the energy to be a more proactive caregiver and partner; a happy spouse is more likely to engage in and thus reinforce healthy patterns such as regular exercise and sleep; and a happy spouse is less likely to cause their partner the stress and exhaustion of trying to cheer up or avoid upsetting them.
(Unhealthy people appear to affect their partners' health, too.)
This article originally appeared on Newser: A Happy Spouse May Make You Not Just Happier, but Healthier