Halsey announces she plans to freeze her eggs due to endometriosis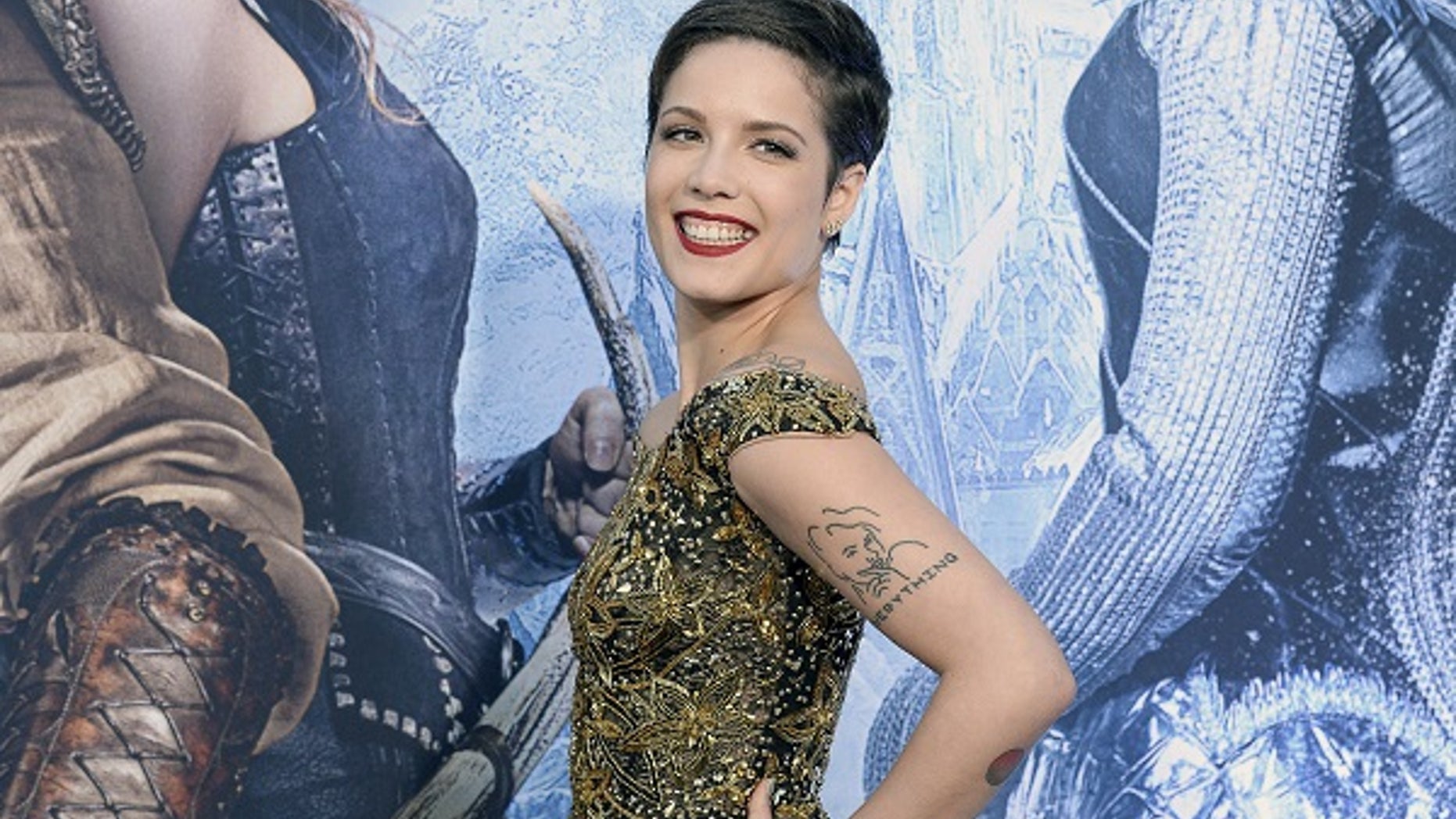 Pop star Halsey revealed Thursday that she is planning to freeze her eggs due to endometriosis, which can cause infertility.
Halsey, 23, told "The Doctors" on Thursday she plans to freeze her eggs because she may want to get pregnant in the future and her endometriosis may make it difficult for her later on.
"When I tell people that, they're like, 'You're 23, why do you need to do that? Why do you need to freeze your eggs?'" she said. "Doing an ovarian reserve is important to me because I'm fortunate enough to have that as an option, but I need to be aggressive about protecting my fertility, about protecting myself."
WOMAN CLAIMS SHE WATCHED YOUTUBE CLIPS ON CHILDBIRTH BEFORE DELIVERING OWN BABY IN HOTEL ROOM DURING OVERSEAS LAYOVER 

The "Closer" singer announced in January 2017 that she was diagnosed with endometriosis, the Daily News reported. The condition is a "painful disorder in which tissue that normally lines the inside of your uterus grows outside your uterus," according to the Mayo Clinic. The disorder can cause pain and fertility troubles.
Halsey revealed recently that she miscarried while performing at a concert shortly after being diagnosed.
"Before I could really figure out what that meant to me and what that meant for my future, for my career, for my life, for my relationship, the next thing I knew I was on stage miscarrying in the middle of my concert," she told the hosts of "The Doctors."
"And the sensation of looking a couple hundred teenagers in the face while you're bleeding through your clothes and still having to do the show, and realizing in that moment that I never want to make that choice ever again of doing what I love or not being able to because of this disease," she said.
HOG FARM'S NEIGHBORS AWARDED $50M AFTER SUING OVER SMELLS, SPRAYING
Halsey said the illness is "frustrating" and makes her "feel like less of a woman."
"There's a lot of times when you're sitting at home and you just feel so terrible about yourself. You're sick, you don't feel sexy, you don't feel proud, you don't feel like there's much hope. And so taking these measures, so that hopefully I can have a bright future and achieve the things that I want to achieve by doing the ovarian reserve is really important," she said.