Guatemala confirms first case of newborn with microcephaly linked to Zika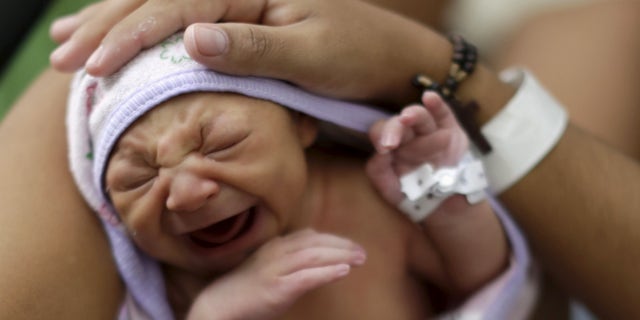 GUATEMALA CITY – Guatemalan authorities on Wednesday confirmed the Central American country's first case of a baby born with microcephaly linked to Zika.
Carlos Mejia, director of the infectious diseases department at Guatemala City's Hospital Roosevelt, said two other suspected cases were also being analyzed.
U.S. health officials have concluded that Zika infections in pregnant women can cause microcephaly, a birth defect marked by small head size that can lead to severe developmental problems in babies.
The connection between Zika and microcephaly first came to light last fall in Brazil, which has now confirmed more than 1,600 cases of microcephaly that it considers to be related to Zika infections in the mothers.