Group helps unite young adult cancer survivors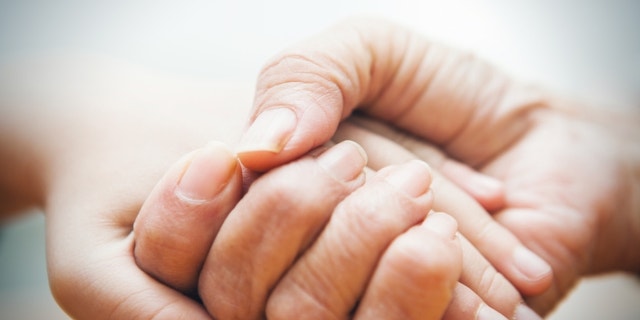 About 72,000 young adults are diagnosed with cancer annually. Once every eight minutes. Dealing with cancer when you're between 15 and 39 years old is scary, isolating and downright frightening. So many times, young adult cancer survivors tell me their symptoms were dismissed by doctors who did not think it was anything serious. Many people don't even seek medical attention until their symptoms are noticeable or they feel really ill.
I immediately went to the doctor when I felt a large-sized lump in my breast. Luckily my gynecologist took my concerns seriously so I quickly had a mammogram, ultrasound and biopsy done. When I was diagnosed with triple-negative breast cancer, I was already Stage 2B. I try not to think of what could have been if I had waited to have the lump checked out.

While in treatment, it's tough being the youngest patient at the doctor. No matter where I was—at my surgeon's office, chemotherapy or radiation, I always felt like I was being stared at. Many other patients asked me how old I was. For many older patients, it was shocking to them that I was only 31 years old and being treated for breast cancer. Early on in treatment it was upsetting when people made comments like "What a shame," or "You're too young to have cancer." After repeatedly hearing this, I became used to it and I knew to answer, "I have a rare, aggressive form of breast cancer which is more commonly found in young women." It became my campaign slogan.

While I was in treatment, I wanted to meet other young adults who were also cancer survivors. I wanted to know I wasn't alone. Young adults have the unique challenge of not wanting to burden friends with war stories of chemotherapy or doctor appointment schedules. Your friends are busy working on careers, relationships, taking care of kids and building homes. Young adults in cancer treatment are refilling prescriptions and taking naps.

While still in chemotherapy, I received an invitation for a summit in New York City with a group called Stupid Cancer, which unites young adult cancer survivors. I knew I had to attend. Meeting other young adults who have battled cancer is unlike meeting anyone else. We all have the same fears. Many had similar treatments. We all suffered through the same embarrassing and uncomfortable side effects. It's a safe place to crack jokes about what it was like when you lost your hair, painting on your eyebrows everyday and comparing your favorite anti-nausea pills. You instantly are connected by such a deeply personal and core-shaking experience.

In 2007, Matthew Zachary founded Stupid Cancer following a brain cancer diagnosis in 1996.
"I founded Stupid Cancer in an attempt to engender an environment where the next 'me' would be treated with more equity, dignity and age-appropriate quality care than I was," Zachary said on why he started the non-profit. "Channeling my anger to make a difference has been one of the most rewarding experiences of my survivorship"

On April 25-28, 650 young adult survivors and caregivers will come together from all over the country to Las Vegas at the Palms Casino for a truly one-of-a-kind summit called OMG 2013. OMG is the premiere oncology conference and networking event for the movement. The conference includes inspiring guest speakers, unique sessions, health care related exhibits and of course, time to experience the Las Vegas nightlife will make this an unforgettable 3.5 days. I know I can't wait to attend for the first time this year.

Scott Slater, a young adult testicular cancer survivor, has attended every summit since its inception.
"In the beginning it was a purely social pursuit for me," said Slater on why he continues attending OMG. "I enjoyed meeting new people who 'got it'; people who could commiserate with what I had been through. Over time it became clear that life after cancer was a long journey and with each OMG Summit I realized there was another part that needed to be addressed. Despite the painful memories, the sadness and even the anger, the OMG Summit is for the most part a time to put that aside, and to celebrate life with several hundred amazing, brave survivors. It's a time to laugh, to indulge, and to get busy living with the realization that no matter how finite our time here, we can choose to spend it fully, with as much joy and laughter and color as we can muster."
Nobody should ever have to suffer through cancer alone. Stupid Cancer and OMG 2013 are all ensuring that young adults have the information and support we need and deserve.
Learn more about Stupid Cancer and OMG 2013. To save on OMG registration, use code OMG2013ANNIE.
Annie Goodman is a producer for "Your World With Neil Cavuto" at Fox News Channel in New York City. Look for more articles and updates from Annie on her survival from triple negative breast cancer on FoxNewsHealth.com. You can follow Annie on Twitter at @annieg917