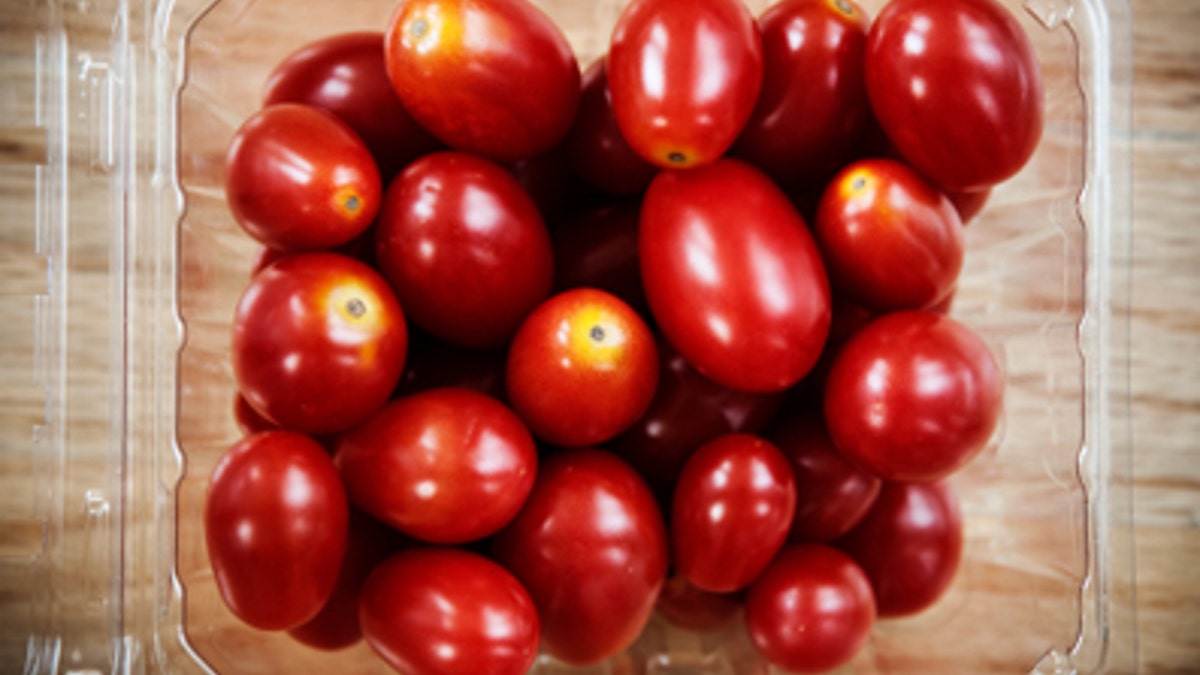 St. Louis-based produce company Front Row Produce is recalling some grape tomatoes that could potentially be contaminated with salmonella.
Front Row Produce says it is recalling 10-ounce pint and 10-pound bulk grape tomatoes supplied by Rio Queen Citrus of Mission, Texas. The recalled produce was distributed to foodservice distributors and retail stores in Missouri and Illinois.
No illnesses have been reported. Front Row Produce says contamination was discovered after random testing by Rio Queen Citrus.
Starting Thursday, shipments of the 10-ounce packages sold in retail stores will include a green lot number sticker on the bottom side of each package with a seven-digit number. Packages that do not contain the green sticker should be considered suspect and under recall.
Consumers with questions can call Front Row Produce at 314-241-4700.
Production of the grape tomatoes by Rio Queen Citrus has been suspended while the Food and Drug Administration and the company investigate the source of the problem.
The most common symptoms of salmonella are diarrhea, abdominal cramps and fever within eight hours to 72 hours of eating a contaminated product. It is life-threatening to some with weakened immune systems.
Salmonella infections may last about a week and often don't require treatment other than drinking plenty of water and other fluids. Sometimes antibiotics are used when the infection spreads from the intestines.