Gov't report: Meningitis-linked firm not a drug maker in 2003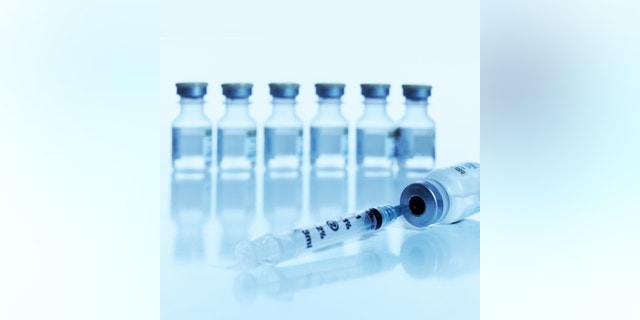 Government health regulators in 2003 told the pharmacy now at the center of a deadly meningitis outbreak that its drug compounding activities did not constitute a manufacturing operation that would merit strict federal safety standards, a congressional report said Monday.
The report by the Republican staff of a U.S. House of Representatives committee, said the Food and Drug Administration and Massachusetts state officials decided to leave oversight of the New England Compounding Center to a state pharmacy board, despite evidence of health problems linked to two drugs in 2002.
One of the drugs was methylprednisolone acetate, the same steroid treatment health officials have identified as the source of a current U.S. fungal meningitis outbreak that the U.S. Centers for Disease Control and Prevention says has grown to 438 cases, including 32 deaths, in 19 states.
Where to draw the line between drug manufacturing and drug compounding is a central question for U.S. lawmakers, who will hold separate House and Senate hearings this week as part of two investigations to determine whether the FDA should be given stronger authority to regulate compounding operations.
The House Energy and Commerce Committee, which produced the Republican report, is scheduled to hold its hearing on Wednesday with testimony expected from FDA Commissioner Margaret Hamburg, interim Massachusetts health commissioner Lauren Smith and NECC co-owner Barry Cadden, who has been subpoenaed to appear.
A separate hearing before the Senate Health, Education, Labor and Pensions Committee is scheduled for Thursday with a similar roster of witnesses expected.
A handful of Democrats have called for new legislation to strengthen federal oversight of the compounding industry, in which pharmacists traditionally alter or recombine drugs to meet the special needs of specific patients.
Drug compounding has evolved in recent decades to include large-scale production that some experts view as drug manufacturing that should be subject to FDA regulation.
But the compounding industry is currently overseen mainly by state authorities that are often ill-equipped for the job.
Up to now, compounding pharmacies have waged long legal and lobbying battles to stave off federal regulation. And some in Congress worry that failure to act before the end of the current lame duck session could postpone legislation in 2013 and risk losing momentum driven by the growing number of cases.
The advocacy group Public Citizen earlier this month called on the Obama administration to launch an independent probe into FDA's lack of action against NECC. The group alleges that FDA already has the authority it needs, but that agency officials failed to take steps that could have prevented the current outbreak
Responding to a Reuters query about Public Citizen's claims, the Department of Health and Human Services, which oversees FDA, said the agency has limited powers over compounders and urged Congress to strengthen its authority.
Serious consequences
The House Republican report does not say how health officials determined NECC to be a pharmacy instead of a manufacturer. But the decision came after NECC had doubled its production space and begun pursuing a marketing strategy that called for selling compounded drugs to customers in all 50 states.
"It was decided that 'current findings supported a compounding role' and that 'the state would be in a better position to gain compliance or take regulatory action against NECC as necessary'," said the report.
The decision came at a February 5, 2003 meeting between FDA and state officials that ended with federal regulators emphasizing the potential for "serious public health consequences" if NECC's compounding practices, in particular those relating to sterile products, did not improve.
"It is noteworthy that after closing out the inspection ... FDA's primary NECC investigator and her supervisor recommended that the 'firm be prohibited from manufacturing until they can demonstrate ability to make product reproducibly and dependably'."
Cadden was informed soon after the meeting that FDA did not consider his company to be a manufacturer. On February 26, 2003, he responded in writing to an FDA document calling for corrective measures at NECC by saying: "We are not subject to (nor are we voluntarily subjecting ourselves to) current good manufacturing practices as promulgated by FDA, since we are a compounding pharmacy, not a manufacturer."
The decision to leave oversight largely to state officials also followed an April 2002 encounter between FDA investigators and Cadden in which the report said the NECC executive challenged the FDA's authority to be at his pharmacy and refused to provide information or records to the federal agency.
But problems continued at NECC, and the FDA finally issued a warning letter in 2006 warning that the company's compounding operations had begun to resemble manufacturing operations and still posed potential health risks from the compounding of sterile drugs.
"NECC has a long history of very similar, if not identical, underlying misconduct," said the congressional report.
"Some of the violations observed by regulators as early as 2002 include the company's failure to maintain adequate safeguards for sterile injectable products -- the very issue at the center of the current meningitis outbreak."
On Monday, FDA said it discovered insects, a flying bird and other unsanitary conditions at NECC's sister company, Ameridose LLC.