Glowing terms often used for new cancer drugs in health news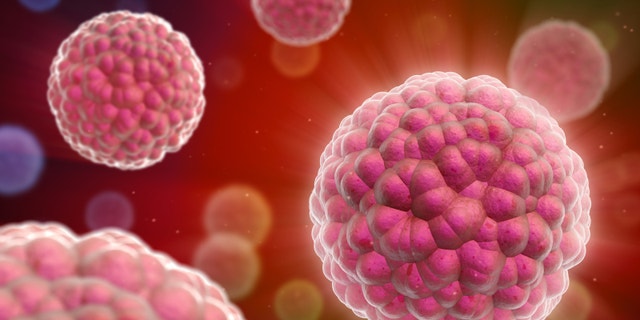 Health news stories often use overly optimistic terms to describe new cancer drugs, according to a new study.
"Each year it seems, you read about a new drug that's labeled as a 'game changer' or another grandiose word," said senior author Dr. Vinay Prasad, of Oregon Health and Science University in Portland.
"These are words that have a lot of meaning to people," he said.
Searching through Google News, the researchers found 94 stories published over five days that used superlatives like "cure" or "breakthrough" to describe a cancer drug.
The stories sometimes praised drugs before they were approved by the U.S. Food and Drug Administration (FDA) or had been tested on humans, the study team writes in JAMA Oncology.
Prasad and his co-author Matthew Abola, of CaseWestern Reserve University
School of Medicine in Cleveland, say news articles can be important sources of information, but using the wrong terms may lead to misunderstandings.
Over five days in June 2015, they used Google's news search engine to look for the term "cancer drug" plus any of 10 superlatives: "breakthrough," "game changer," "miracle," "cure," "home run," "revolutionary," "transformative," "life saver," "groundbreaking" and "marvel."
Overall, they found 94 stories from 66 news organizations that used 97 superlatives to describe 36 different drugs. Three stories never named the drugs being described.
Half the drugs had not been approved by the FDA and 14 percent had not been tested on humans.
Journalists were the ones most likely to use the superlatives, accounting for 55 percent of instances. They were followed by doctors, industry experts, patients and one member of the U.S. Congress.
"What we found is that it wasn't just journalists," Prasad told Reuters Health. "It's physicians and people putting out press releases, too."
A combination treatment for skin cancer using the drugs Ipilimumab and Nivolumab, which are marketed as Yervoy-Opdivo by Bristol-Myers Squibb, was described with the most superlatives at 20.
Prasad said they aren't opposed to using these 10 words as a blanket policy, but those are often not the most responsible word choices.
In a commentary today on HealthNewsReview.org, the site's publisher Gary Schwitzer says words matter and good evidence should stand on its own.
"None of this is surprising to us, as we've scrutinized health care journalism for decades," Schwitzer writes in response to the current study. "In fact, our 15-year old article, '7 Words You Shouldn't Use in Medical News,' included three of the terms used in this new analysis."
"Words matter," Schwitzer writes. "Framing matters. Hype causes harm. Let the evidence speak for itself. Good evidence doesn't need sugar-coating with superlatives."
Journalists should be savvy when covering cancer drugs in development, Prasad said.
"The easy solution is to report specifics," he said. "How well did people do taking the medicine? Did the cancer shrink? How long did people live?"
Patients, Prasad said, should be critical about the health stories they read, and ask questions of their doctors.
"These words really do have a big influence on how we think about these things," he said.