Girl, 4, mauled by dog while playing in yard: 'You just don't ever expect that to happen'
A 4-year-old girl from Lancashire, England, could have died after her skull was almost crushed by a "devil dog" which savaged her while she played in a friend's garden.
Little Tillie was mauled by a cross-breed dog while playing at a pal's house and was taken to Lancashire's Royal Preston Hospital with horrific facial and head injuries.
While schoolgirl Tillie recovers in the hospital following the shocking attack last Sunday, her best friend Halle Wilson, also 4, is doing her best to cheer her up.
POLICE SAY WOMAN SAVED 6 LIVES WITH HEARTFELT MESSAGES POSTED TO BRIDGE
Halle, who is a keen hiker, is preparing to climb 2,015 feet to raise money to give Tillie some new toys to help put a smile on her face.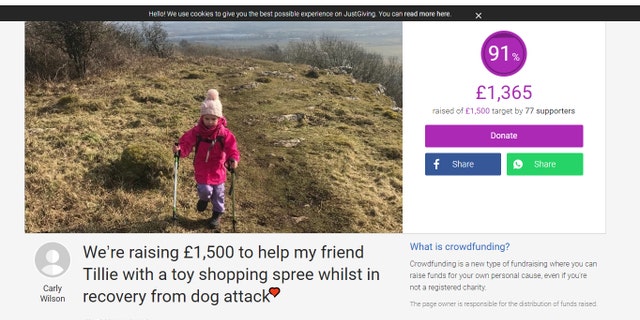 Halle's mother, Carly Wilson, 28, said: "I can't imagine what poor Tillie is going through. You just don't ever expect that to happen, she will probably be left with possibly emotionally and physically scars for life.
"Halle was obviously really upset when she found out what happened to her friend and came home and said she wanted to raise some money to buy her some toys.
"I am so proud of Halle, she is still only young but she really wanted to do something to help Tillie and try and bring her some joy."
With a family trip to the Lake District already planned, they are preparing to take on hikes in Warton Crag and Catbells fell today.
"Halle loves hiking and climbing and she's fully equipped," Wilson said. "We go on walking breaks a lot and she's always leaving me lagging behind, she's always shouting at me to hurry up.
"We wish Tillie a speedy recovery and just hope to bring her a little bit of joy after such an awful experience."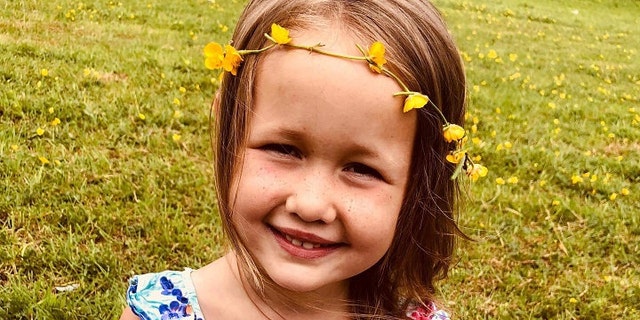 GIRL, 10, SUFFERS CHEMICAL BURNS WHILE MAKING HOMEMADE 'SLIME'
Lancashire police have since confirmed an investigation is under way.
"Police were called at around 4.15 p.m. following reports a child had been injured by a dog in the garden of an address on Westfield Drive, Preston.
"The four-year-old girl was taken to Royal Preston Hospital with facial and head injuries. It is believed the girl had been playing in the garden of a property where the dog lived.
"It is thought the dog is a cross-breed and it has been seized by police.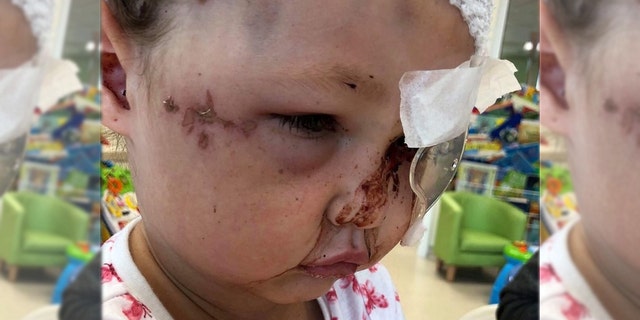 "A 40-year-old woman from Preston has been arrested on suspicion of having a dog dangerously out of control and remains in police custody."
As of Monday morning, a crowdfunding campaign to aid in Halle's fundraising efforts had raised nearly over 1,300 pounds, or nearly $1,800.
This article originally appeared on The Sun.