Gilead, Bristol hepatitis C drugs show promise in clinical trial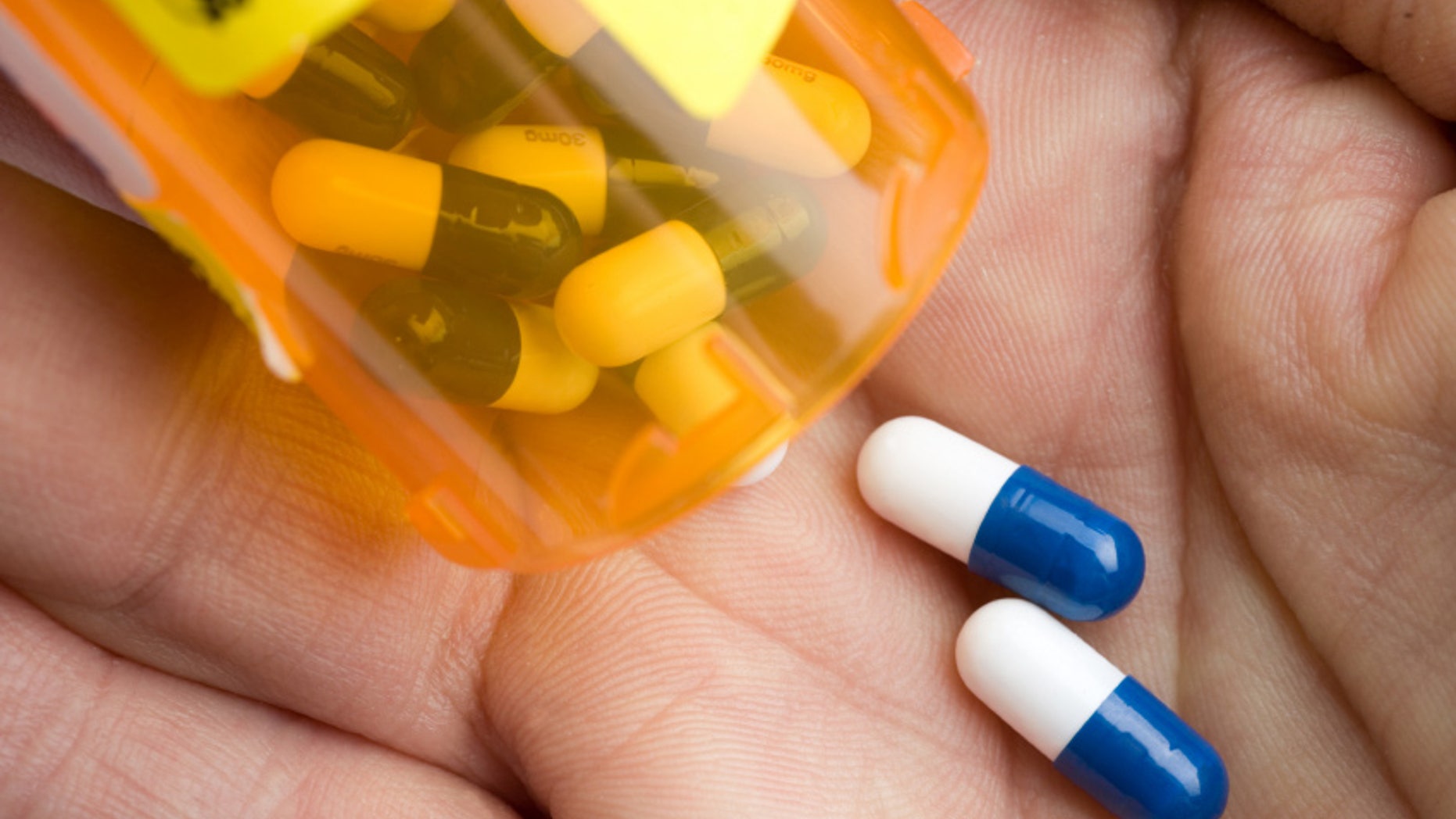 A combination of experimental hepatitis C drugs from Gilead Sciences Inc and Bristol-Myers Squibb Co showed impressive results in new clinical trial data released on Thursday, helping fuel an 11 percent rise in Gilead shares.
Gilead's GS-7977, acquired with its $11 billion purchase of Pharmasset, when combined with Bristol's daclatasvir led to a 100 percent response rate in previously untreated patients with the most common form of hepatitis C, according to interim data from a mid-stage trial presented at a liver disease meeting in Europe.
The results were accomplished without interferon, an injected drug that causes flu-like symptoms and other side effects that often lead patients to discontinue or delay treatment, or ribavirin, an older antiviral drug that is also currently part of all treatment regimens.
"This reinforces that '7977 is the best asset in the hep C space and restores 'world order' with Gilead ... as the one to beat," Thomas Russo, analyst at Robert W. Baird, said in a research note.
Bristol's daclatasvir is from a new class of drugs known as NS5A inhibitors. GS-7977 is a nucleotide polymerase inhibitor. Both are designed to block enzymes essential to replication of the hepatitis C virus.
But Gilead may seek to go it alone with an interferon-free treatment. Bristol said Gilead had balked at further collaboration on the combination under study, which began when 7977 was owned by Pharmasset.
Given the impressive data, said Bristol-Myers spokeswoman Cristi Barnett, "we were interested in a Phase III collaboration. Unfortunately Gilead was not interested."
Gilead declined to comment on future development plans, saying that it is looking at many options.
Gilead is commencing a trial of 7977 in combination with its own experimental NS5A inhibitor, while Bristol-Myers is testing daclatasvir with a drug similar to 7977 that it acquired with its $2.5 billion purchase of Inhibitex, as well as with other experimental drugs in its development pipeline.
Abbott still in the running
The market for treating hepatitis C has burgeoned in the last year as two new treatments were approved for use and clinical trials of all-oral medicines demonstrate promising results. The liver-destroying virus is estimated to infect up to 170 million people worldwide.
"It's clear that Gilead, Bristol-Myers and Abbott are among the leaders, and that current players, including Merck, are lagging and appear to be losing ground in this pursuit," Deutsche Bank analyst Barbara Ryan said in a research note.
Abbott Laboratories earlier this month released impressive data from a small mid-stage trial combining its experimental protease inhibitor ABT-450 boosted by the antiviral drug ritonavir, along with a polymerase inhibitor and ribavirin. The combination achieved a 95 percent cure rate in one arm of the study, but Abbott shares were down nearly 2 percent on Thursday.
Bristol shares were up more than 1 percent, while shares of Idenix Pharmaceuticals, which is developing drug in the same class as Bristol's and Gilead's, were down slightly.
Shares of Achillion Pharmaceuticals fell 15 percent after a downgrade to "sell" from UBS Investment. UBS analyst Matthew Harrison said the "strategic value" of Achillion's hepatitis C drug candidates -- including its once-a-day protease inhibitor -- is now "substantially lower."
Separately, Gilead reported results from the Electron study, showing that of 88 percent of the 25 patients with genotype 1 hepatitis who completed 12 weeks of treatment with GS-7977 and ribavirin, had undetectable levels of virus four weeks after completion of treatment.
Mark Schoenebaum, an analyst at ISI Group, said the ELECTRON data was better than expected, since most analysts had expected a result around 50 percent.
Bristol, Gilead drug well-tolerated
In the Bristol-Gilead study, all 44 of the patients who had the most common and difficult to treat Genotype 1 version of the disease had undetectable levels of the virus in their blood four weeks after completing treatment, while 40 of 44 patients with Genotypes 2 or 3 had undetectable levels of virus at four weeks following treatment for a 91 percent response rate.
Any patient who still has undetectable levels of the virus 12 weeks after completing treatment, known as a sustained viral response, or SVR12, is considered cured. Full results from the trial are expected later this year.
Patients in the various arms of the Bristol-Gilead study were treated for 24 weeks. The interim data looked at the response rates four weeks after they completed the therapy, considered to be a fairly accurate predictor of the likely final results.
In one arm of the study, researchers found that adding ribavirin made no difference other than to add side effects, such as anemia, that were not seen in the non-ribavirin arms of the study, Bristol-Myers said.
The experimental drugs were considered to be well tolerated with the most frequent side effects being fatigue, headache and nausea. Two patient discontinuations were not believed to be related to the study drugs, Bristol said.
A separate study presented in Barcelona tested daclatasvir in combination with Bristol's experimental protease inhibitor asunaprevir in Japanese patients who had failed prior treatment or were unable to take interferon and ribavirin.
That study led to an overall cure rate, or SVR24, of 77 percent.
Among difficult to treat patients who failed to be helped by prior therapy, or so-called null responders, the cure rate with the all oral Bristol combination was 91 percent, or 19 of 21 patients. Of those who were intolerant or deemed medically ineligible to take interferon and ribavirin, the cure rate was 64 percent, or 14 of 22 patients, researchers found.