Giffords' Doctors Balancing Role as Rock Stars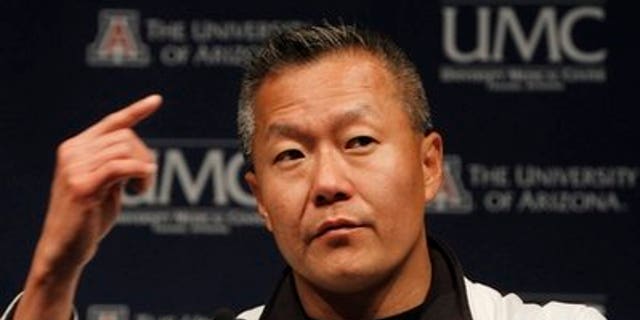 TUCSON, Ariz. – The two doctors treating Congresswoman Gabrielle Giffords have very different backgrounds and contrasting personalities.
One is trauma surgeon Dr. Peter Rhee, who has treated some of the most horrific wartime injuries in Iraq and Afghanistan. The other, Dr. Michael Lemole, is a reserved neurosurgeon who happens to be the brother-in-law of television show host Dr. Oz.
Together, they have stood before TV cameras every morning to update the nation about their highest-profile patient to date. So far, Giffords is making remarkable progress after being shot in the head.
The doctors are closely involved in Giffords' care, checking up on her and her family several times a day.