Get Vaccinated or . . . Be Terminated?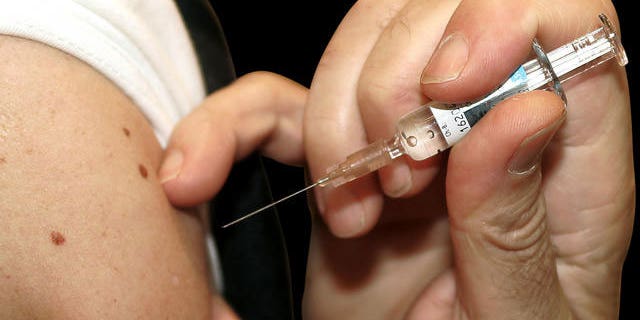 NEWYou can now listen to Fox News articles!
A large health care group in northern Michigan is taking every precaution when it comes to keeping patients safe by issuing an ultimatum for employees: Get a flu shot by Dec. 31 or get fired.
This report has a lot of people up in arms, but before you cry civil rights, let's take a look at the facts.
Even though doctors, nurses and other health care professionals across the country are ordered to get vaccinated against hepatitis and tested for tuberculosis on a regular basis, compliance is always very poor — not to mention, hard to enforce. As someone who has worked in this environment for over 30 years, I know for a fact that hospital administrators are constantly looking into personnel files and reminding employees that they have to comply with these mandatory tests.
The difference with the flu vaccine is that it is encouraged but not yet mandated in many hospitals.
But the truth is, we know that any city can get overrun with flu admissions to their hospitals and urgent care centers. Many of these patients require isolation, making it so that the nurse, doctor or phlebotomist that treats them could become a carrier of the virus to other non-infected patients.
It makes all the sense in the world to me, that anybody who has contact with patients, should have all the necessary vaccinations — including the flu shot. But the key issue in this case is that if employees don't get vaccinated, they will lose their jobs.
So the question is: What about the individual's right to refuse such a requirement? Well, my answer, in short, is that the hospital administrator has the right to make flu shots mandatory.
When a health care professional involves him or herself in patient care, that professional is no longer acting as an individual. Rather, he or she is acting as part of a collective group of medical professionals that contribute to the improvement of patients' health.
It's mandatory that medical professionals who treat patients in hospitals, clinics or private practices have the proper training and licensing credentials — not to mention the qualifications for utilizing invasive technology. So why then, should it not also be mandatory that patients be protected from health care professionals potentially passing on diseases to them?
The argument that individual right is placed in danger, does not apply when it comes to performing the duties that we swore an oath to do: "First, do no harm."