Georgia woman goes into labor four months early while on cruise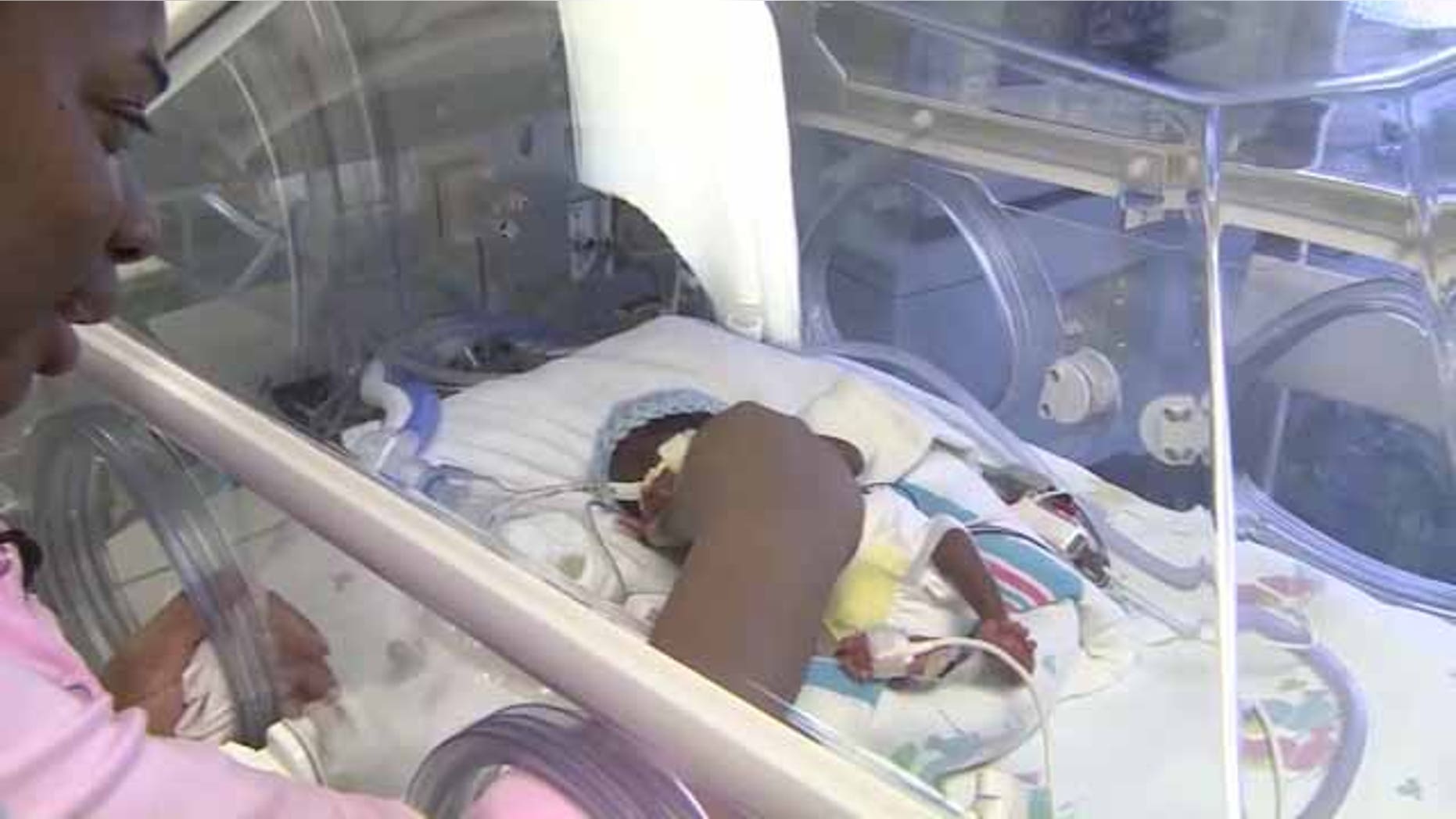 A Georgia couple is counting their blessings a month after their son was delivered nearly four months early while they were on a Caribbean cruise.
Gay-Ann and Melvin Richards were five days into their December cruise when Gay-Ann started experiencing complications, MyFoxAtlanta.com reported. The ship's doctor, and her husband Melvin, agreed to have her airlifted to the nearest hospital located in Turks and Caicos.
Once there, Gay-Ann gave birth to a baby boy, named Micah, who weighed just one pound, four ounces, MyFoxAtlanta.com reported. Micah was flown to Miami where he remains hospitalized. Melvin finally met his son days later when the ship docked in Miami.
"He was the smallest thing I've ever seen, the smallest human I've ever seen," Melvin told MyFoxAtlanta.com. New mom Gay-Ann wasn't able to join her son and husband until weeks later.
"It's like falling in love all over again," she told the news station.
Now a month later, Micah weighs nearly two pounds and continues to improve. The family does not know when they'll be able to take their son home.
"It's been a rough road, and yet at the same time, a happy road because our son is alive," Melvin told MyFoxAtlanta.com.
Melvin called the family's ordeal "beyond a miracle."
"This is God himself at work," he said.