Georgia woman, 58, shares daily struggles of living with early-onset Alzheimer's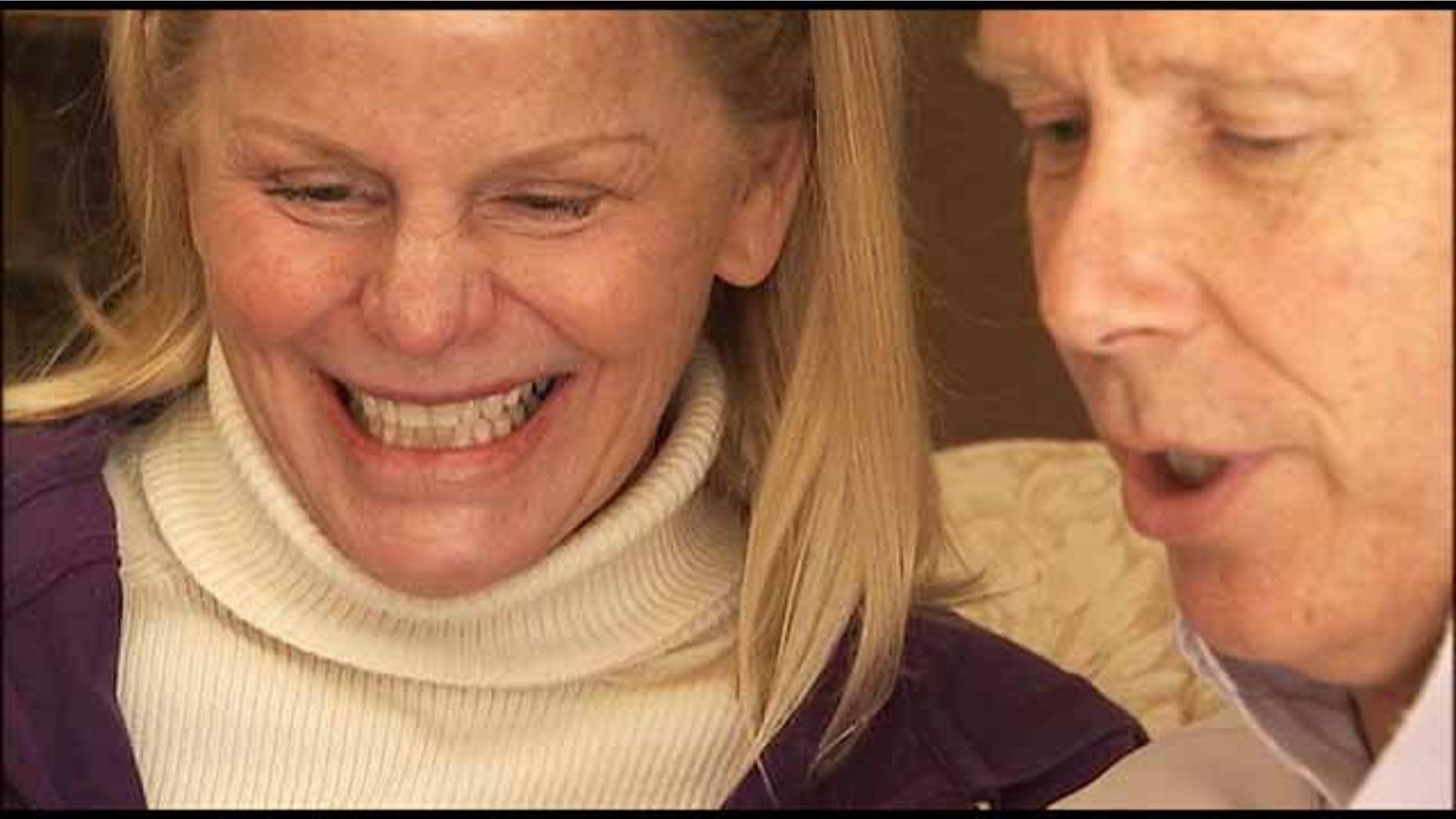 Five years ago, Denise Goerke, 58, was at the top of her game as a national saleswoman for Xerox when she began getting lost on roads she'd driven a hundred times, MyFoxAtlanta.com reported.
That's when she called her husband, Dan Goerke, from the side of the road and panicked.
It turned out Denise, of Sandy Springs, Ga., outside of Atlanta, didn't have just a memory slip— she was experiencing the early stages of a disease that would soon take her life hostage. A mere three years after losing her way on the street, at age 56, doctors diagnosed her with early-onset Alzheimer's disease.
Early-onset Alzheimer's is an uncommon form of dementia that strikes before age 65, according to the Mayo Clinic. Of all the people who have Alzheimer's, about 5 percent— or about 200,000 people— develop the disease before this age.
Today, Denise and her husband are active in the Alzheimer's awareness effort. They recently traveled to Washington D.C. with the Alzheimer's Association and helped organize fundraising teams for the Walk to End Alzheimer's. Denise also volunteered for a clinical trial at the Emory Alzheimer's Center.
The day to day, however, has taken a toll on Denise and her husband. She can no longer drive due to her condition. Dan has hidden her keys as a precaution despite her insistence that she can drive to nearby places, like her gym, which is about five minutes from her home.
"To be stuck in my house?" Denise told My Fox Atlanta. "Sometimes, I'd rather be dead."
But as her caregiver, Dan said he must put Denise's safety first.
"She may be perfectly fine to get there," he told the news station. "But what happens in the situation that [a] kid runs into the street, or a car runs a red light?  The question becomes, 'Can she react quickly enough and correctly enough to avoid a situation?'"
For now, Denise is trying to maintain a positive attitude and is looking forward to meeting her newborn granddaughter, whom her family will soon welcome. Denise's son and his fiancée are also planning to resettle in Atlanta.
"I'm hoping it gets better when my son moves here," Denise said, "because then if I have a really bad day, then I can get out of my house and I can go and have lunch with him at his house."