Georgia man who suffered stroke in 2008 preparing for 100-mile race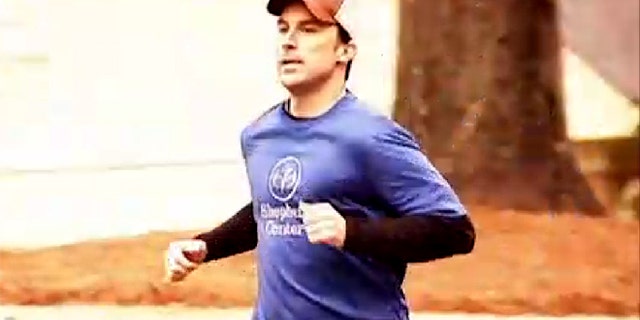 A 37-year-old Georgia man who suffered a stroke in 2008 that left him so weak he could barely hold up his head is preparing to run in a 100-mile race in Lake Tahoe this July.
"A guy, that six years before couldn't even move his legs, is running 100 miles," Wes Varda told MyFoxAtlanta.com of his journey. "100 miles in Tahoe, I can't wait."
Doctors found a blood clot in Varda's brain stem in December 2008. He was treated at Shepherd Center in Atlanta, and would walk in nearby Piedmont Park wearing a gait belt to help prevent falls. Within a few months, he was walking with a friend when he decided to try running.
"She was holding my gait belt, and I was walking very, very slowly. And I just turned to her and said, 'I want to try to run again, I want to see what I can do,'" Varda told MyFoxAtlanta.com. "So I ran about 10 feet, very slowly and very gingerly, but that is how it began."
Unlike the mechanisms of throwing and catching a baseball, something that Varda said he's been doing all of his life, his body was able to remember how to run.
"It came back. I was pretty fortunate that it came back pretty quick. I used to play a lot of tennis and softball. Those don't work as well," he told MyFoxAtlanta.com.
"I was just very, very fortunate in my recovery. It was fun to be able to do it. But it does take a lot of hard work. I'm very, very dedicated to it. It's not like I jump out of a chair one day and I'm running a half marathon the next day. There's a lot of training in between," he told the news station.
Just 11 months after suffering a stroke, Varda was running a half marathon. And now, six years later, he returns as a volunteer every Monday to the place that once helped him ensure his determination didn't waver.
"What I always tell them [patients] is, 'This is your full-time job right now. Forget everything else. Your job is to do as much therapy as you can. Listen to these people and get as well as you can right now,'" Varda told MyFoxAtlanta.com.
Click for more from MyFoxAtlanta.com.