Georgia girl, 3, in need of heart transplant after receiving rare diagnosis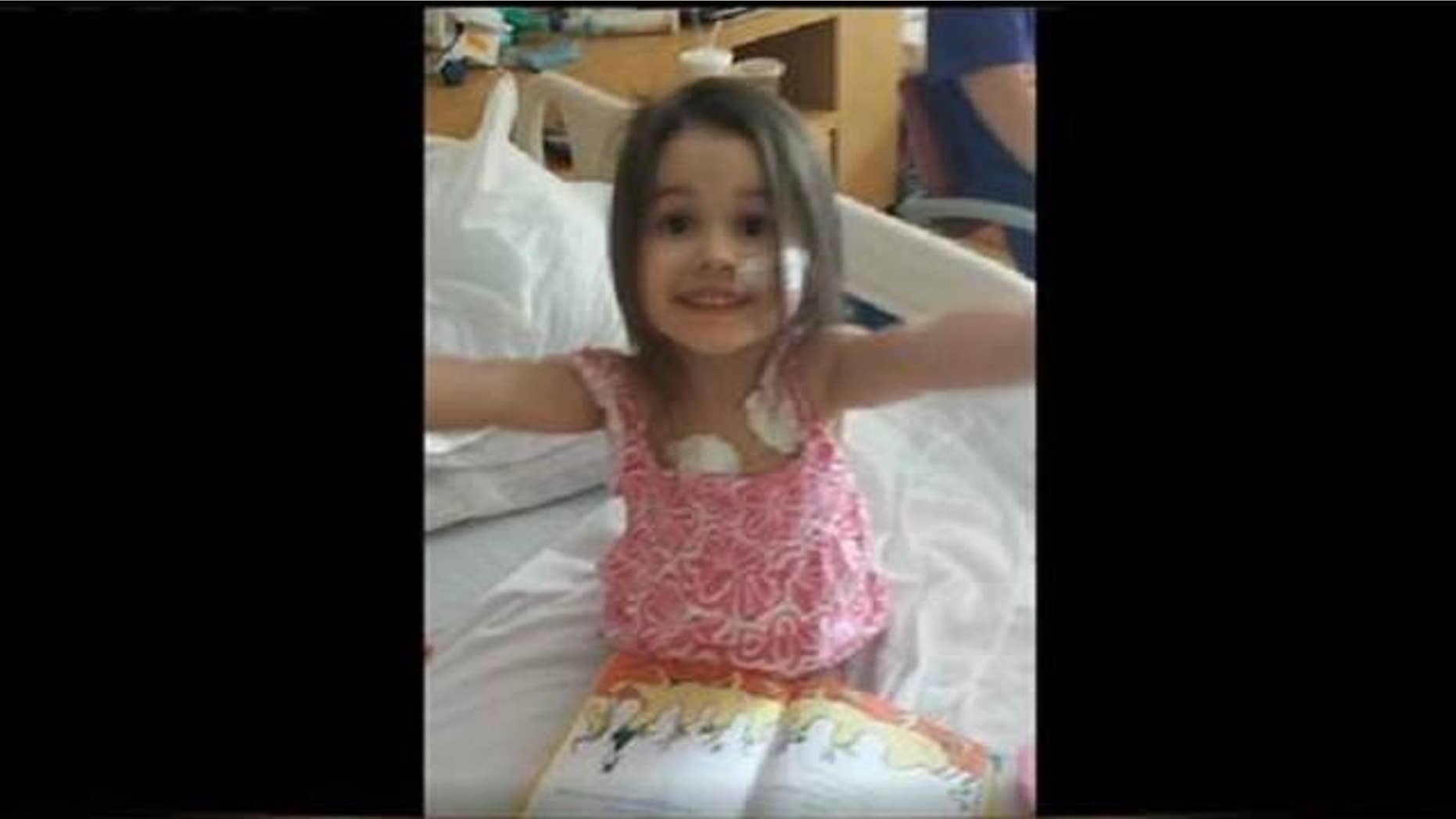 A 3-year-old Georgia girl in need of a life-saving heart transplant has been waiting nearly nine months for the fateful call to come.
Grace Cantrell and her parents were told in March that she is suffering from restrictive cardiomyopathy, a disorder which causes the walls of the heart's ventricles to become stiff so they resist filling with blood.
"They told us to plan to outlive her, it's shocking news," Shauna Cantrell, Grace's mother, told MyFoxAtlanta.com.
Grace was first admitted to Children's Healthcare of Atlanta in March, when Shauna and husband Ken brought her after she fell very ill.
"That night we brought her into Egleston and they did an echocardiogram, which is the ultrasound of the heart and on that ultrasound they saw that she had restrictive cardiomyopathy – it's the rarest of the cardiomyopathies. Only one to two children in Georgia are diagnosed each year," she said.
The Cantrell family has spent the better part of the year in the hospital with Grace, where doctors have been able to improve her condition through other therapies, while they wait for news of a donor.
"When you came in if you would have said our wait was going to be close to nine months we would have thought that there is no way she could have made it," Shauna told the news station.
Grace's case has become the longest instance of a patient made to wait for a life-saving procedure at Children's, usually the waiting period is between two and four months.
She is currently hospitalized in Children's Cardiac Step-down Unit where she receives constant medication through an intravenous drip.
"It's very, very scary and shocking, she always seemed so healthy," Shauna told MyFoxAtalanta.com.