Georgia boy, 4, treated for rabies after mom shoots raccoon dead in porch attack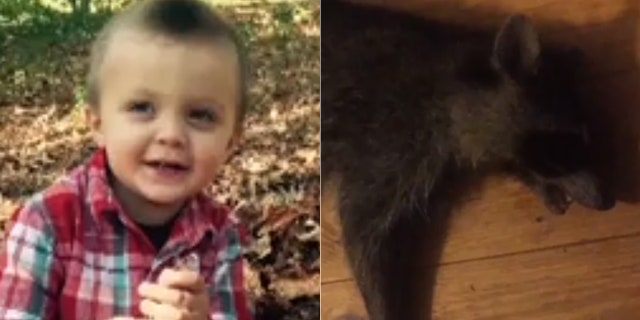 A Georgia boy is being treated for rabies after he was attacked by a raccoon on his family's front porch last week. Chandler Mahaffey, 4, was attacked on Thursday, his mother said, and was found in the grips of the rabid animal's paws.
"They got into a tussle on the floor and he was trying to fight the raccoon off of him, and as he tried to fight him off, the raccoon kept holding on to him and biting him repeatedly," Amber Mahaffey, the boy's mother, told Fox 5 Atlanta. "So we kicked the raccoon off of him. It ran around the house trying to attack everyone."
4 LITTLE GIRLS WHO BEAT CANCER REUNITE AT HOSPITAL FOR TOUCHING PHOTO
Mahaffey said she then shot and killed the animal, and rushed her son to Children's Healthcare of Atlanta at Egleston. Health officials recommend bringing children who have been bit by a suspected rabid animal to the emergency department immediately, so that treatment can begin before symptoms set in.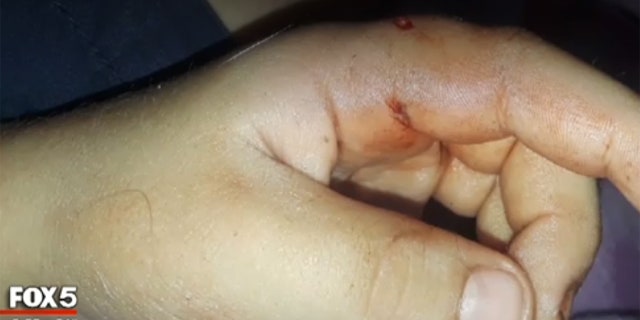 The rabies virus is typically transmitted by a bite from a wild infected animal, such as a bat, raccoon, skunk or fox, according to KidsHealth. If the bite goes untreated and rabies develops, it is almost always fatal.
The first symptoms may appear from a few days to more than a year after the bite occurs, and can include tingling, twitching, fever, headache, muscle aches, loss of appetite, nausea and fatigue. As the infection progresses it may lead to irritability, excessive movements, confusion, hallucinations, seizures and more.
According to KidsHealth, if the infection advances, patients may experience double vision, abnormal breathing issues, difficulty swallowing or increased production of saliva in addition to other issues. Treatment typically involves checking for tetanus immunization and shots of immune globulin as well as a rabies vaccine.
MICHIGAN RESIDENT INFECTED WITH DEADLY MOSQUITO-BORNE ILLNESS, HEALTH OFFICIALS SAY
Mahaffey said her son received his first rabies shots on Friday.
According to the CDC, about 7,000 cases of rabies in animals are reported each year to the agency. Raccoons are typically the most common carriers in the U.S., but bats are more likely to infect people. Newton County Animal Control officials confirmed this is the first rabies case reported in the area for 2018.
"It makes you nervous a little bit but I've lived in the woods all my life," Joseph Scroughams, a neighbor, told Fox 5 Atlanta. "I've been wanting to get with the neighbors take some shotguns to walk through the woods, three or four of us together."