Genital warts decline by 90 percent thanks to HPV vaccine, study shows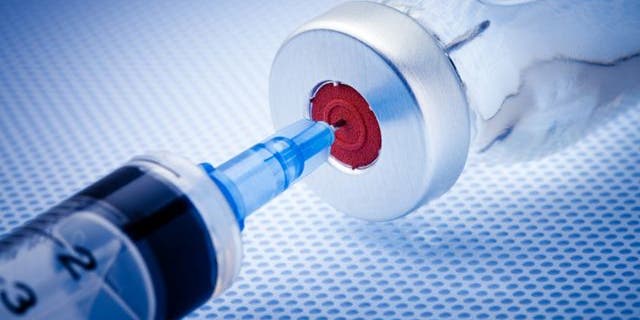 Incidences of genital warts declined by more than 90 percent in adolescent and teenage girls in the first four to five years after the introduction of a free human papillomavirus (HPV) vaccine in Australia, MedPage Today reported.
According to a new study in BMJ, genital warts occurred more than 70 percent less often among women ages 21 to 30, compared to the three to four years before the vaccine became available. This was accompanied by a 50 to 80 percent decrease in incidences of genital warts among heterosexual boys and young men.
No decline was seen in heterosexual women or men older than 30, according to lead author Dr. Basil Donovan, of the University of New South Wales in Sydney.
"In 2011 no genital wart diagnoses were made among 235 women under 21 years of age who reported prior human papillomavirus vaccination," Donovan and his co-authors noted online. "The significant declines in the proportion of young women found to have genital warts and the absence of genital warts in vaccinated women in 2011 suggests that the human papillomavirus vaccine has high efficacy outside the trial setting. Large declines in diagnoses of genital warts in heterosexual men are probably due to herd immunity."
The study provided a look at the impact of HPV vaccination in a real-world community setting as opposed to a clinical trial, MedPage Today said.
"It actually generated data consistent with what we hoped and predicted would happen," said Dr. Greg Poland, from the Mayo Clinic in Rochester, Minn., who was not involved in the study. "It showed in a large study that (the vaccine) worked and it worked fabulously."
It is probable that the results are applicable to the U.S. and other countries that have introduced the HPV vaccination, he added. In particular, the results should reassure young women and parents that the vaccine is safe and effective - and that it does not promote promiscuity, which has been a concern to some people.
Authors of a related editorial said the study showed a "remarkable reduction" in genital warts among women younger than 21 and predicted that "near eradication of genital warts in young Australian women will probably have a major impact on the costs of sexual healthcare."
"It remains to be seen whether we will see similar dramatic reductions in HPV-16 and HPV-18 associated diseases, such as cervical cancer, vulval cancer, other anogenital cancers, and head and neck tumors as a result of national vaccination programs," wrote Dr. Simon Barton, of the Chelsea and Westminster Foundation Trust in London, and Dr. Colm O'Mahony, of the Countess of Chester Trust in Chester, England.
"This is likely given the reported evidence of the vaccines. It is hoped that future vaccines will protect against other HPV types, such as types 31 and 45, which are also involved in the genesis of genital cancer. Countries should carefully explore whether it is economically feasible to vaccinate young men."