Friends throw 'banger' of a party for woman facing incurable breast cancer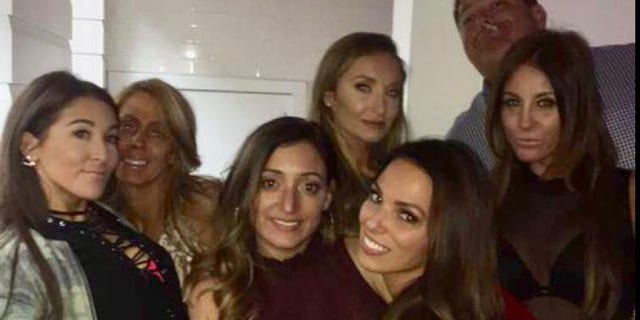 Friends of a 37-year-old woman who threw her breasts a "farewell" party ahead of a double mastectomy in March are taking a page from her book and throwing her a "banger" of a party to help cover medical bills as she stands up against incurable stage 4 cancer. Andy Sealy, whose "Say Ta-ta to My Tatas" party went viral, said she is grateful to have such loving supporters.
"My friends were like, 'We really want to have a party for you,'" she told PEOPLE. "I just have a hard time accepting things for myself. I'm grateful. It's hard for me because I'm usually the one that does things for other people. Being the one that's having things done for makes me feel weird."
HOSPITAL HEROES: KNITTERS MAKE THOUSANDS OF HATS FOR CHEMO PATIENTS
Sealy's fight against cancer began when she discovered a small lump on her left breast in January. Though it was benign, doctors discovered two others that were malignant, PEOPLE reported. After her double mastectomy, doctors discovered the cancer had spread to her lymph nodes and bones.
The fundraising bash will take place May 21 in Philadelphia, with friends posting on a GoFundMe that proceeds will help Sealy cover medical expenses and live out some of her travel dreams.
"I have a really good spirit," she told PEOPLE. "Cancer can take my body but it can't take my spirit … I'm just trying to take life by the balls right now."
CHICK-FIL-A ENCOUNTER MOVES MOM OF SON WITH SPECIAL NEEDS TO POST TOUCHING THANK YOU NOTE
Sealy's treatment includes hormonal therapy, and she has taken a leave of absence from her sales rep job, PEOPLE reported. She joined Facebook support groups, and is working to help spread awareness about breast cancer and fundraise for research.
"Only about 2 percent of breast cancer research funds are allocated to metastatic breast cancer," she told PEOPLE. "I'm like, 'What? Are you giving up?' I'm not. If anyone can beat it it's going to be me."