Friends of boy with rare cancer fundraising to support his battle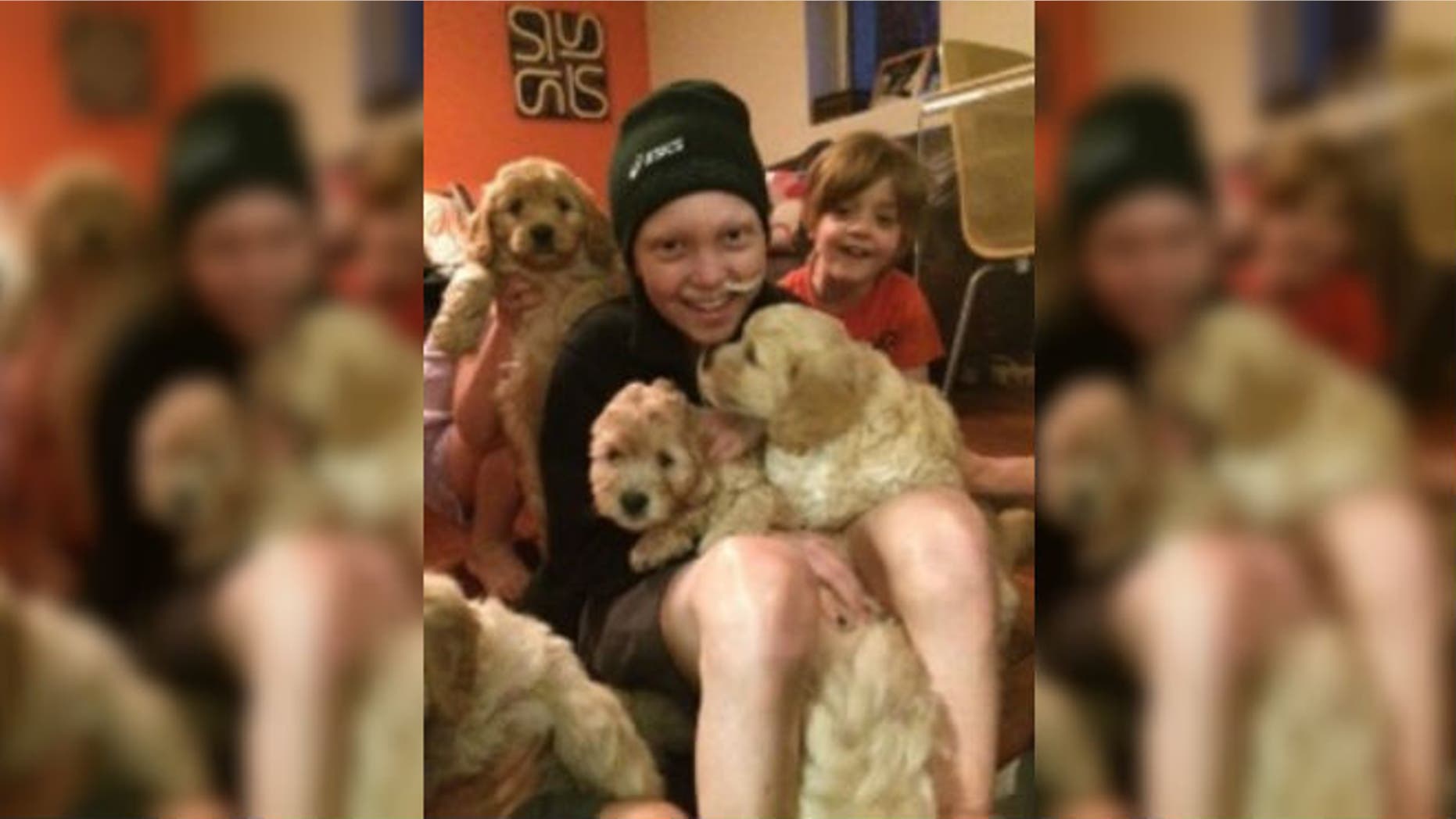 In just 30 days, friends of 9-year-old Aidan Brown are aiming to raise AU$30,000 ($25,879) to support his battle with an extremely rare cancer, News.com.au reported.
Brown, of Sydney, Australia, has adrenal cell carcinoma, a cancer so rare that most oncologist will never see it in their lifetime— only one in 2 million children in Australia are diagnosed with it. According to the American Cancer Society, an estimated 200 people in the U.S. are diagnosed with adrenal carcinomas annually and the average patient age is 46.
After seven months of aggressive chemotherapy, his cancer has stabilized but has not gone into remission. While his medical care team decides the next step, Brown's community has formed the Aidan's Quest campaign to fundraise for the third grader.
In April, Brown underwent an eight-hour operation to remove a grapefruit-sized tumor from his stomach, but the cancer spread to his lungs, spine and lymph nodes. Eight rounds of debilitating chemotherapy has left him with heart and kidney problems, the loss of his high-frequency hearing and 30 percent of his body weight.
"We are at the point where we're hoping Aidan's age won't limit him from modern treatments that are out there — immune therapy drugs, proton radiotherapy," his mother, Dawn, told News.com.au, saying that the family is prepared to go overseas for treatment if necessary.
Before his April diagnosis, Brown was an active athlete, participating in cricket, soccer, swimming, and running.
Now, as his parents try to keep life as normal as possible for his eight-year-old brother Riley, at least one of them has been with Aidan at all times— including lengthy hospital stays.
"Aidan has been so amazing through this. He's in a difficult place, he's not an adult and not a baby," his mother said.
The family's income is a quarter of what it was a year ago. Dawn and Robert had been active volunteers in their community and now it's time to return the support, friends said.
"The family have given a lot to the community and we feel it's only fair to give something back," fundraiser organizer Natasha Dimitropoulos told News.com.au.
The fundraiser ends November 30, culminating in a picnic.
Click for more from Aidan's Quest.