French hospitals to pay pregnant women to stop smoking, report says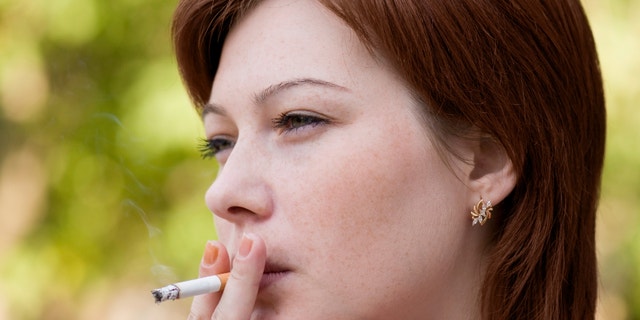 NEWYou can now listen to Fox News articles!
French women may soon be paid by hospitals to kick their nicotine habit while pregnant. According to The Independent, hospitals may shell out up to $340 to pregnant women willing to quit smoking for good.
Researchers with Paris's public hospital system and the National Cancer Institute are looking to test whether offering moms-to-be money will help convince them to stay away from tobacco throughout their pregnancy, The Independent reported.
Women seeking to apply must be over 18, less than four months pregnant, and smoke at least five manufactured cigarettes, or three rolled cigarettes each day. Once enrolled in the study participants are barred from using cigarettes, electronic cigarettes or other tobacco products. Participants will be subject to frequent testing, The Independent reported.
A study recently published in the American Journal of Human Genetics linked smoking while pregnant to changes in the fetus's DNA. It suggests the changes can be linked to health complications in children such as low birth weight, increased risk of asthma and increased risk of cleft lips or palates.
In 2015, the country's health minister said France was the European country where pregnant women smoke the most, The Independent reported.