Four Loko malt beverage maker to change cans in FTC accord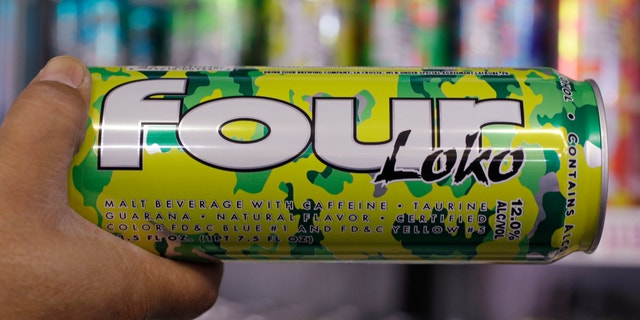 The maker of the malt beverage Four Loko has agreed to change the look of its cans to settle charges of deceptive marketing by the U.S. Federal Trade Commission.
[sidebar]
Phusion Projects LLC agreed to post an "Alcohol Facts" panel on the back of its cans, similar to nutritional facts listed on other food products, setting forth portion sizes and alcohol content, according to a final FTC order made public on Tuesday.
The Chicago-based company agreed to make such disclosures on cans containing more than two servings of alcohol, and give consumers the ability to reseal some beverages, reducing the temptation to consume an entire can in one sitting.
According to the FTC, Phusion's advertisements implied that a large Four Loko can had as much alcohol as one or two regular beers, and that a consumer could drink an entire can safely on a single occasion.
In fact, the FTC said a 23.5-ounce can, with 12 percent alcohol by volume, had as much alcohol as four or five beers. A "serving" contains 0.6 ounces of pure alcohol, the FTC said.
Tuesday's order is more restrictive than the agency's original proposal, which required disclosures on products with more than 2-1/2 servings. It was adopted after the receipt of more than 250 public comments since October 2011.
"While we do not agree with the FTC's allegations regarding these issues, we consider this agreement a practical way to move forward," Phusion co-founder Jaisen Freeman said in a statement. "We share a common interest with the FTC in providing consumers with information and packaging options to help them make informed, responsible decisions."
The FTC said it had earlier considered requiring alcohol information on the fronts of cans. But it said some commentators feared this could encourage binge drinking, by promoting Four Loko as "an efficient, inexpensive way to become inebriated."
In 2010, Phusion agreed to remove caffeine from Four Loko after the FDA warned the company and some rivals about "blackout in a can" drinks combining alcohol and caffeine.
Four Loko had earlier been marketed as an alcoholic energy drink.
Energy drinks without alcohol are the fastest-growing type of soft drink in the United States, with sales rising 17 percent to about $9 billion in 2011, according to Beverage Digest.
Regulators, legislators and lawyers have in recent months focused increased scrutiny over how energy drinks are marketed.
Monster Beverage Corp's namesake energy drink is the top U.S. seller, and that company has long defended its drink's safety.
The case is in re: Phusion Projects LLC et al, U.S. Federal Trade Commission, No. C-4382.