Fort Hood: Yet another tragedy from our broken mental health care system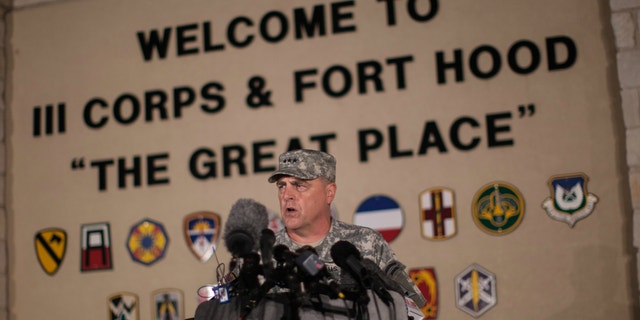 NEWYou can now listen to Fox News articles!
It is now an old story, made new again by the tragic events of the second Fort Hood shooter. Untreated, under treated or poorly treated mental illness leads to horrific violence.
Now, a mentally ill man, Ivan Lopez, reportedly being treated for one or more psychiatric disorders, allegedly took the lives of three people at Fort Hood in Texas, wounded 16 others, and then took his own life.
Let me be clear: Comprehensive psychiatric treatment of quality means that it would almost never be the case that someone kills others while struggling with a mental illness. In my opinion and experience as an adult, adolescent and forensic psychiatrist, the willingness to provide resources like the monitored use of anti-psychotic medications and enforced hospitalization can prevent 99.9 percent of all such violence.
The system by which we are deploying psychiatric services in America, particularly in the military, is broken. That – not the availability of firearms – is the explanation for why 7 to 27 veterans commit suicide each day. That broken system is the explanation for the skyrocketing rates of suicide among active duty soldiers—almost one a day in the latest study.
Part of the reason for the military's particularly severe problem with addressing mental health is the notion of "resiliency"—that psychological services delivered to soldiers should help them quickly rebound from trauma, avoid dwelling on losses and get back to work. Well, from everything I know, that's the perfect way for denying your feelings and burying your suffering, which will then erupt in worsening symptoms over time.
But the use of psychiatric services in the military is also hindered by the same forces that have shattered psychiatry and psychology in the civilian population. There is withholding of inpatient services in the realm of severe mental disorders that would never be tolerated in the realm of cardiac disease or internal medicine. While unresolved chest pain or skyrocketing blood pressure will likely get a person hospitalized, hearing voices or seeing visions or believing that one would be better off never waking up very likely will not.
This is because the de-institutionalization movement of decades ago and third-party insurers of today have circulated the myth that even the most severe psychiatric symptoms can be treated with outpatient services. Yet those services include no credible mechanism to screen for impending violence or check in on those who have stated they are contemplating it.
If the early facts bear out, Ivan Lopez will turn out to be the latest example of what happens when listening professions stop listening and start becoming bean counters for insurers looking for profits, or a military that wants people to spring back into action like those inflatable punching bags that hit the floor and rebound nicely for another punch.
Certainly, the data now exists for an emergency effort to be put forward to credibly treat the psychiatric needs of our service men and women, whether they are veterans or active duty personnel. And anyone who wants to frame the Fort Hood tragedy as a gun control problem is an enemy of the truth and the good, and an impediment to doing what is right for all our people – particularly, the people who have fought for our freedoms and defend us every day.