Former bodybuilder who blamed quest to bulk up for liver cancer dies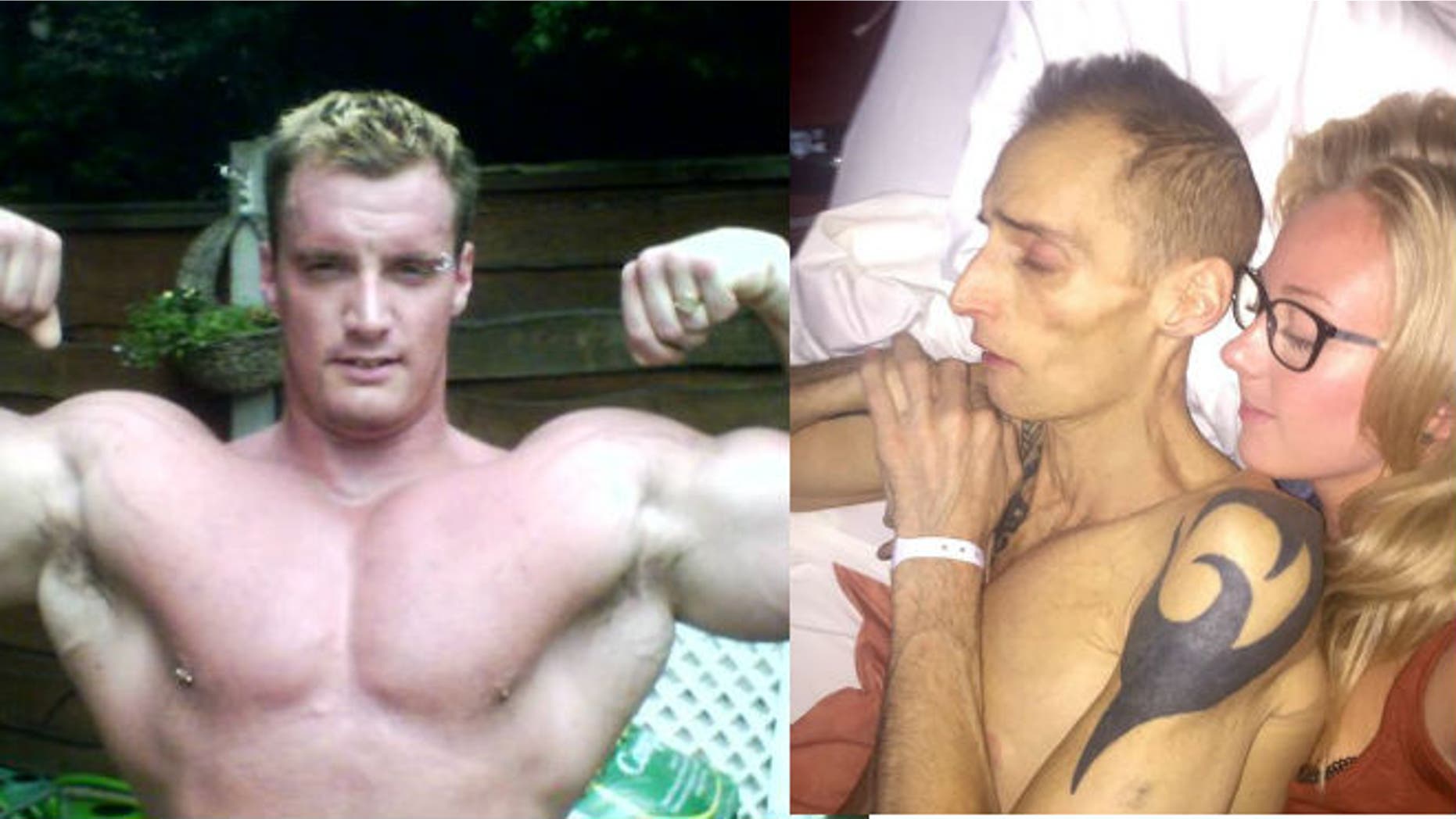 Dean Wharmby, of Rochdale, England, was a former bodybuilder and personal trainer who worked hard to gain the ideal physique. In November, he was told he had just weeks to live after a liver cancer diagnosis in 2010. He blamed his fitness fanaticism for the diagnosis, and died on Sunday.
According to news.com.au, Wharmby, 39, consumed 10,000 calories and seven to eight energy drinks per day. He also admitted to taking steroids at the beginning of his career, and ate high-calorie junk food in his body-building days.
After a large tumor was found on his liver in 2010, he changed his diet, including cutting out sugar and meat. Wharmby, a father of one, chose natural treatments and vitamins instead of chemotherapy and radiation, according to his GoFundMe page.
"I can't say it was the diet for sure, but things like the energy drinks could be contributing factors. Red meats — all things we have found out have so many impurities in them now," Wharmby told MailOnline in March.
Diets rich in fatty foods causes the liver disease non-alcoholic steotohepatitis, which is known to cause liver failure and liver cancer, said Dr. Dmitri Alden, a New York City-based surgical oncologist specializing in diseases of the liver.
"It is difficult to claim that energy drinks as a group can cause liver cancer. One should look at the individual chemical composition of the products consumed by this patient and other predisposing factors before drawing any conclusions," Alden wrote in an email to FoxNews.com.
Alden noted that one of the main ingredients of energy drinks, caffeine, may be beneficial; two cups of espresso a day can help prevent liver cancer.