Flu patient's mistake with over-the-counter meds leads to transplant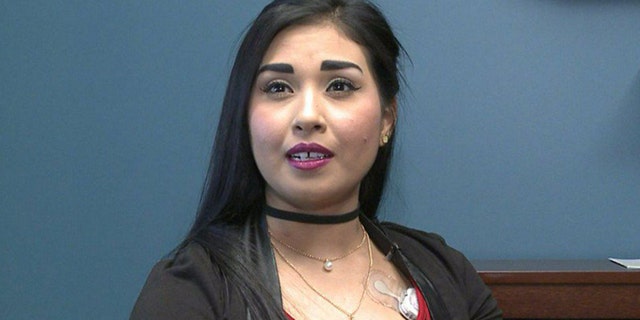 A Cleveland mom battling the flu reportedly needed to get a liver transplant because of the at-home remedies she used.
Stephanie Soriano said she unknowingly poisoned herself with her regimen of over-the-counter drugs to beat the illness in January, news station WJW reported.
"I was taking Tylenol during the day [and] towards the evening as well," Soriano said. "At nighttime, so I could sleep, I took NyQuil. Then, I would wake up around 2 to 3 in the morning and take Theraflu as well."
But days later, her health was seemingly worse and she was rushed to University Hospitals Cleveland Medical Center, according to WJW.
FLU HOSPITALIZATIONS ARE 'THE HIGHEST WE'VE SEEN,' CDC SAYS
"I was coming in and out of consciousness," she told the news station.
Doctors determined that she ingested too much acetaminophen, an ingredient in all three of her medications, which was causing damage to her liver. She was told that she would need a liver transplant to save her life.
"They told us all the worst-case scenarios, about it could be months, may not be able to find a match," her boyfriend, Ben Beam, told WJW.
Fortunately, however, she was only on the transplant list for about a day before they found a match.
TRAGIC FACES OF THE DEADLY US FLU OUTBREAK
"It's a gift like none other," Soriano said. "I've always been an organ donor myself but you never really sit there and think that such a big ordeal can definitely happen to you."
Soriano said she's speaking out to warn others to make sure they're taking medications responsibly. The Food and Drug Administration advises taking no more than 3,000 milligrams of acetaminophen per day.